Ken Cook, Co-Founder of the EWG & Candida Myths Uncovered [BIO Podcast: Ep 93]
In this episode, Tony and I discuss something so many of us are concerned with, and that is Candida. We discuss the many myths about Candida and how it's NOT as simple as avoiding sugar (though that will exacerbate the condition, but does not heal the root cause.) You'll also learn the real truth about the cause of it and how to heal.
Next, we have my very special guest Ken Cook, co-founder and president of the Environmental Working Group, who is a widely sought public speaker on environmental health issues. Ken is responsible for the Dirty Dozen and Skin Deep database, which you may have heard me refer to in my blogs over the years. Listen in, as Ken shares how he founded EWG and what inspired him to pursue this nonprofit group.
[BULLETS]
We talk about the myths around candida…
What Candida is and the multiple symptoms that come from overgrowth of yeast…
How more men are having imbalance of candida and who are prone to having it…
Ken shares the idea to change the policy process, resulting in cleaner and healthier foods for all…
Why his focus went from policy to focusing more on the consumer…
We discuss Ken's current relationship with the FDA and the EPA…
How the Dirty Dozen and the Clean 15 are tested and what it all means…
Ways to reduce toxic exposure and live a healthier lifestyle…
How critically important it is that civil society be engaged on what needs to be fixed at the policy level and how…
What positive adjustments are being made with regards to the food system and the personal care industry…
[FEATURED GUESTS]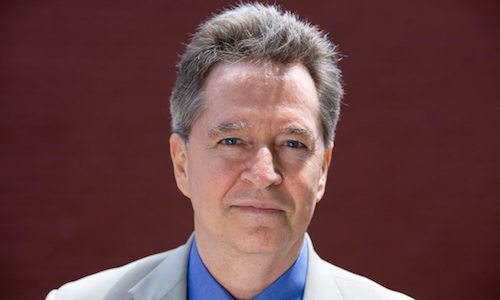 About Ken Cook
Ken Cook is president and co-founder of Environmental Working Group and is widely recognized as one of the environmental community's most prominent and influential critics of industrial agriculture, U.S. food and farm policy and the nation's broken approach to protecting families and children from toxic substances.
Cook has been named as one of Washington's Top Lobbyists by The Hill and The Huffington Post.  He's appeared on CBS's 60 Minutes, NPR, CNN, NBC, ABC, CBS and many other programs.
Under Cook's leadership over the past 20 years, EWG has pioneered the use of digital technologies to expose the harms done by misconceived crop subsidies, crop insurance and runaway agricultural pollution. The organization has also empowered American families with easy-to-use, data-driven tools to help reduce their exposure to potentially harmful ingredients in foods, drinking water, cosmetics and other household products.
Cook is a widely sought public speaker on these and other environmental health issues and is frequently cited for the outsized impact that his and EWG's work has had on policy debates.
About Tony Flores, a long-time friend of Kimberly who, after graduating from Stanford University, began researching and writing professionally full-time. He has a passion for natural health, especially Beauty Detox, and loves to share exciting new studies and insights he learns with Kimberly and the community!
I LOVE HEARING FROM YOU! :)
There's lots of ways to share your responses or questions about the podcast:
Be sure to Subscribe to the Podcast, so you never miss an episode!
HOW TO SUBSCRIBE
You may be really intrigued by podcasts, but you may just know how to listen or subscribe. It's very easy, I promise! To listen to more than one episode, and to have it all in a handier way, on your phone or tablet, it's better to subscribe so you never miss an episode!
Want to know what to expect from other episodes of the podcast, when you listen to "Beauty Inside out with Kimberly Snyder"? I talk about my knowledge, philosophies and personal experiences on a variety of topics, including on health, beauty, nutrition, yoga, spirituality and fitness. Lively discussions and interviews are infused with helpful tips and takeaways. From interviews with today's top health, wellness and spirituality pioneers, authors, Ayurvedic and Western doctors, artists and entrepreneurs to yoginis, spiritualists, and world-class vegan athletes, Beauty Inside Out is as informative as it is inspirational. My passion is to educate, inspire and empower YOU to become your most beautiful self from the inside out.
LEAVE A REVIEW ON ITUNES
Listeners really respect the views of other listeners, so your response helps people find good material they are interested in! If you enjoyed the podcast, please tell your friends and give us a rating or review. Many thanks in advance.

[RESOURCES / INFORMATION]
Ken Cook's Interview
Other Podcasts you may enjoy!:
Happy listening!
With love and gratitude,
Kimberly
Save
Save
Save
Save
Save