Interview with Bonafide Peacekeeper Amandine Roche & Restaurant Survival 101 [BIO Podcast: Ep 49]
Tony and I are back as we talk about "Restaurant Survival 101". We focus on tips you can apply while eating out and some "big avoids" to be mindful of.
We also discuss how chains are bringing in healthier options so that we can lead a lifestyle that is practical yet healthy! If you live a lifestyle where you have to eat out more often then be sure to listen to today's segment.
Next, is my very special guest, Amandine Roche, who is a human rights lawyer and a bonafide peacekeeper in the truest sense. We discuss how Amandine started a foundation called the Amanuddin Foundation and why she's been living in Kabul on and off for the past decade.
Amandine also talks about how she taught meditation to the Taliban and has dedicated her entire life to peace. Amandine discusses how she consults with the UN and their department of peacekeeping, UNICEF and how she is a strong force in the world for non-violence, democracy and gender equality. This interview will not only inspire you, it will empower you to make positive changes in your own life.
[BULLETS]
How to enjoy eating out…
Ways to get social without the pressures of eating unhealthy…
The main foods to avoid…
How to order and what to drink…
Chain restaurants with healthier options…
Amandine speaks about living in Afghanistan…
What inspired Amandine at a young age…
Staying focused through yoga and meditation…
The two pillars of the Amanuddin Foundation…
[FEATURED GUESTS]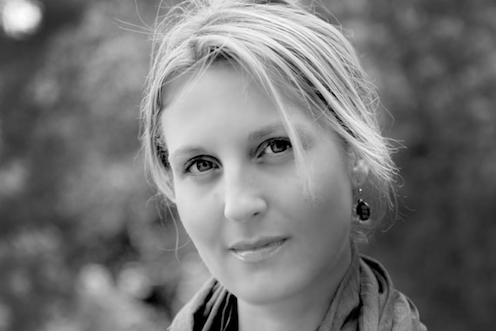 About Amandine Roche
Amandine is a Human Right lawyer, having studied human rights and writing her political science thesis about the Panchen Lama, the youngest prisoner in the world kidnapped by the Chinese.
Amandine pursued the path of peacebuilding and conflict resolution, consulting with the United Nations Department of Peacekeeping, European Commission, UNICEF, UNDP, UNESCO, UNWOMEN, USAID, Reporter without Border, IOM and NDI, in many parts of the world. Her current peace building efforts focus on democracy, election, human rights, freedom of expression, education, media awareness, gender equality, and youth empowerment as means for attaining non-violence.
About Tony Flores, a long-time friend of Kimberly who, after graduating from Stanford University, began researching and writing professionally full-time. He has a passion for natural health, especially Beauty Detox, and loves to share exciting new studies and insights he learns with Kimberly and the community!
I LOVE HEARING FROM YOU! :)

There's lots of ways to share your responses or questions about the podcast:
Be sure to Subscribe to the Podcast, so you never miss an episode!

HOW TO SUBSCRIBE

You may be really intrigued by podcasts, but you may just know how to listen or subscribe. It's very easy, I promise! To listen to more than one episode, and to have it all in a handier way, on your phone or tablet, it's better to subscribe so you never miss an episode!

Want to know what to expect from other episodes of the podcast, when you listen to "Beauty Inside out with Kimberly Snyder"? I talk about my knowledge, philosophies and personal experiences on a variety of topics, including on health, beauty, nutrition, yoga, spirituality and fitness. Lively discussions and interviews are infused with helpful tips and takeaways. From interviews with today's top health, wellness and spirituality pioneers, authors, Ayurvedic and western doctors, artists and entrepreneurs to yoginis, spiritualists, and world-class vegan athletes, Beauty Inside Out is as informative as it is inspirational. My passion is to educate, inspire and empower YOU to become your most beautiful self from the inside out.
LEAVE A REVIEW ON ITUNES

Listeners really respect the views of other listeners, so your response helps people find good material they are interested in!
If you enjoyed the podcast, please tell your friends and give us a rating or review.  Many thanks in advance

[RESOURCES / INFORMATION]
Restaurant Survival 101 Segment:
CHEAT SHEET
Water – ideally bottled, also get no ice
Salads – oil/lemon/herb/salt as dressing
Avoid anything fried
Choose veggies from the safe list – Avocado, Cabbage, Peas, Onions, Asparagus, Broccoli, Cauliflower, Eggplant
Choose leaner meats – to avoid the fat soluble toxins
Amandine Roche Interview:
Love,
Kimberly