Feel Detoxed Roasted Brussels Sprouts with Spicy and Creamy Tahini
Are you looking for a hearty dish that is full of protein? How about something that stabilizes you when you need stability? And what a huge bonus if it can help you detox while also comforting you from the inside out? Well Beauties, look no further. My Feel Detoxed Roasted Brussels Sprouts with Spicy & Creamy Tahini Dressing recipe provides you all that and then even more!
This recipe is so delicious and can help you feel grounded when you feel anxious or down. The amazing power of earthy Brussels sprouts combined with the comforting delight of tahini really is the perfect combination. My Feel Detoxed Roasted Brussels Sprouts with Spicy & Creamy Tahini Dressing recipe is hearty, not heavy, and is sure to be a hit with your next meal!
Bountiful Brussels Sprouts
Brussels sprouts sort of look like the baby sister to cabbage. These green beauties are one of our smaller cruciferous vegetables, usually around 2 inches in length, yet they are hearty and filled with nutrients [1]!
These generous gems give us the most amazing ability to break down toxic substances in our system. They are rich in glucosinolates, sulfur, and antioxidants. Each of these components can help jumpstart your liver's natural detoxification system. 
What's more, Brussels sprouts come with a great source of potassium. Potassium helps control your blood pressure by balancing any rather high sodium in your system.  In addition, they are also an excellent source of vitamin C, vitamin K1 and B vitamins. Let's not forget that they are also a bountiful source of fiber! I wasn't kidding when I said this was a nutrient-full dish :).

Tantalizing Tahini
Tahini fills me with excitement and let me tell you why it will do the same for you! First of all, did you know that tahini really is ground up tiny sesame seeds? I didn't grow up eating tahini, so therefore so I didn't know this for a long time (!). And it was amazing to learn how important sesame seeds are in Ayurveda, when I started studying it. Sesame seeds are warming and are said to nourish the kidneys and the bladder.
Thanks to tahini's high protein content, this recipe will fill you with strength and energy. As a huge bonus, tahini is also really high in calcium. Eating plant-based sources of calcium helps to encourage strength and stability through your bones. So don't be scared to skimp out on my Spicy & Creamy Tahini Dressing. It really helps bring this entire dish together and provides you with amazing health benefits!
I hope you truly love this recipe Beauty! My Roasted Brussels Sprouts with Spicy & Creamy Tahini Dressing will help you feel balanced in so many ways. 
Be sure to pin this recipe to your Pinterest account and tag me in any of your recipe creations on Instagram.
Feel Detoxed Roasted Brussels Sprouts with Spicy and Creamy Tahini
Ingredients
16

ounces

whole Brussels sprouts

4

Tbs.

coconut oil

⅓

cup

cranberries
Tahini Sauce Ingredients:
½

cup

tahini

½

cup

nutritional yeast + more as needed

to taste

2

tsp.

paprika

1

jalapeno

chopped

1

lemon

juiced

½

cup

water

½

cup

slivered almonds

for topping

¼

cup

black sesame seeds

for topping

Sea salt

to taste
Instructions
Preheat your oven to 400 degrees. Chop your Brussels sprouts in half, lengthwise, and remove outer layer of Brussels sprout if they appear dirty.

Place your Brussels sprouts in a medium size mixing bowl and stir in coconut oil until all the Brussel sprouts are nicely coated.

Once your oven is heated up, place your Brussel sprouts on a baking sheet and place in the oven. Roast for 20 minutes and then remove from the oven.

Flip each Brussel sprout over and place back in the oven to roast for another 20 minutes.

Meanwhile, place all your ingredients into a food processor and blend together until consistency is smooth and creamy.

Add the water, 1 tablespoon at a time, to reach desired consistency. Add sea salt and extra nutritional yeast to taste.

Toss with the roasted Brussel sprouts and cranberries. Top with slivered almonds and sesame seeds and enjoy!
Sending you so much love!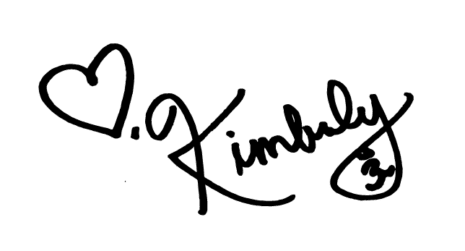 Resources:
[1]
Cruciferous Vegetables and Human Cancer Risk: Epidemiologic Evidence and Mechanistic Basis