Herbs to Aid Conception: The Best Options for Boosted Fertility (And What to Avoid!)
Many herbs are a safe and effective way to support your health and vitality and improve your body's fertility. We're sharing the best and most powerful herbs to aid conception. Whether you're supporting your body in anticipation of a healthy pregnancy or actively trying to conceive, herbs are a great natural and healthy solution to help you and your partner start your beautiful family. 
If you're trying to get pregnant and want to explore a natural alternative before considering fertility drugs, herbs may be a good choice. 
It's also important to remember that infertility is defined as not being able to get pregnant after actively trying for one year. Often couples (women especially) become concerned that they can't get pregnant after trying for only a few months. Lovingly supporting your body before and during the time you're trying to become pregnant is also important.
There are however between 10 and 15 percent of couples who are affected by infertility. A healthy lifestyle and proper diet can go a long way in helping you and your partner conceive, but sometimes we all need a little help, and that's okay. 1
Let's take a look at how certain herbs can boost your fertility and help increase your odds of a healthy, successful pregnancy.
How Herbs Can Boost Your Fertility
People have been using herbs and other plants to treat health issues for literally thousands of years. So clearly something's been working there. :)
The use of medicinal herbs is a major part of traditional Chinese medicine and Ayurveda. The right herbs can have beneficial, healthful effects on your body, including supplementing your diet with vitamins and nutrients and correcting imbalances. This can even make them powerful treatments for all kinds of ailments from the common cold to, yes, even infertility.
What Causes Infertility?
I went into this more thoroughly in another article I wrote about boosting fertility naturally, but I'll recap it here for you too. Female infertility and male infertility are commonly caused by pre-existing health conditions.
Common causes of female infertility include:
Polycystic Ovary Syndrome (PCOS)

Irregular or absent menstrual cycle

Physical issues with the uterus or fallopian tubes
Male infertility is generally linked to issues that cause low sperm count or low sperm motility. Among them include:
Hormonal imbalance

Cystic Fibrosis

Sexual dysfunction
Another common factor of infertility in both men and women are environmental factors, including exposure to chemicals and toxins, and lifestyle factors such as diet, weight, and the use of recreational substances like drugs, nicotine or alcohol. In fact, many of the toxins you're exposed to come from the food you eat, especially animal products.
Fertility isn't just a woman's problem either! Approximately one-third of infertility cases can be attributed to women's issues, while another one-third can be attributed to men's issues. 2
No matter what the cause may be, you don't have to live with infertility. You and your partner are worthy of a child. You may just need a little help getting there— so an herbal supplement may be just the oomph you need to finally start the family you've always dreamed of.
The Best Herbs for Fertility
Be sure to consult your doctor or fertility specialist before you begin any herbal supplements or regimens. You don't want there to be any adverse interactions between the herbs and any other supplements or treatment you may be using.
1. Shatavari
Shatavari is a popular herb used in Ayurvedic medicine, and one that I've taken myself! This powerful herb can be taken in powder, liquid, or tablet form, and isn't just a great fertility booster— it's also amazing for your skin and digestion.
Shatavari is especially beneficial for female fertility, and even helps promote lactation after childbirth. It may also be an effective treatment for hormonal imbalances, menopause symptoms, and reproductive disorders like Polycystic Ovary Syndrome.
2. Maca
Maca, native to Peru, has been traditionally used to enhance fertility and boost libido. It's typically consumed in a powder— which I've used in some of my recipes!
Maca is great for both male and female fertility. Maca can increase a man's sperm count and sperm motility, and it can boost a woman's sex drive, especially if she's been experiencing anti-depressant induced sexual dysfunction.
3. Ashwagandha
Ashwagandha is a medicinal plant that's been used in Ayurvedic medicine for thousands of years. The name might be a mouthful, but ashwagandha is not only a powerful and effective fertility booster, but it's great for reducing stress too. Stress has been documented for its ability to affect fertility in both men and women, so any support managing stress is important!
Ashwagandha is highly effective in improving blood circulation throughout the entire body, and it naturally enhances sperm and semen quality for easier conception. 3
This is especially great news for guys, but it's great for women too.
4. Chasteberry
It may seem funny to include the word "chaste" in an herb that boosts fertility, but it can definitely help! Chasteberry, also known as Vitex agnus castus, can help increase fertility by having a positive effect on a person's prolactin levels. Prolactin is a hormone that helps mamas produce milk during pregnancy and after delivery.
Irregular prolactin levels can cause infertility, irregular or absent periods, or menopausal symptoms in women and decreased sex drive in men.
5. Red Raspberry Leaf
Another great way to reap the benefits of fertility herbs is through tea. Red raspberry leaf is a popular fertility tea because it's packed with phyto-progesterone, which boosts the body's natural progesterone levels. This is great because healthy progesterone levels are vital to healthy pregnancy.
Be careful consuming this during pregnancy though, mamas. While red raspberry leaf can help treat morning sickness and nausea during early pregnancy, it can also stimulate labor as your pregnancy progresses. In fact, one of its uses is to help encourage labor in mamas at the ends of their pregnancies.
6. Red Clover
Red clover, also known as False Unicorn Root, is high in phytoestrogen and isoflavones, which help promote hormone balance in women. When these two compounds work together, this surge in estrogen helps with egg production and prepares the body for ovulation.
Red clover is also full of vitamins and minerals, including vitamin C, potassium, and calcium. These nutrients are absolutely necessary for a healthy body, which is also a must for healthy conception and pregnancy!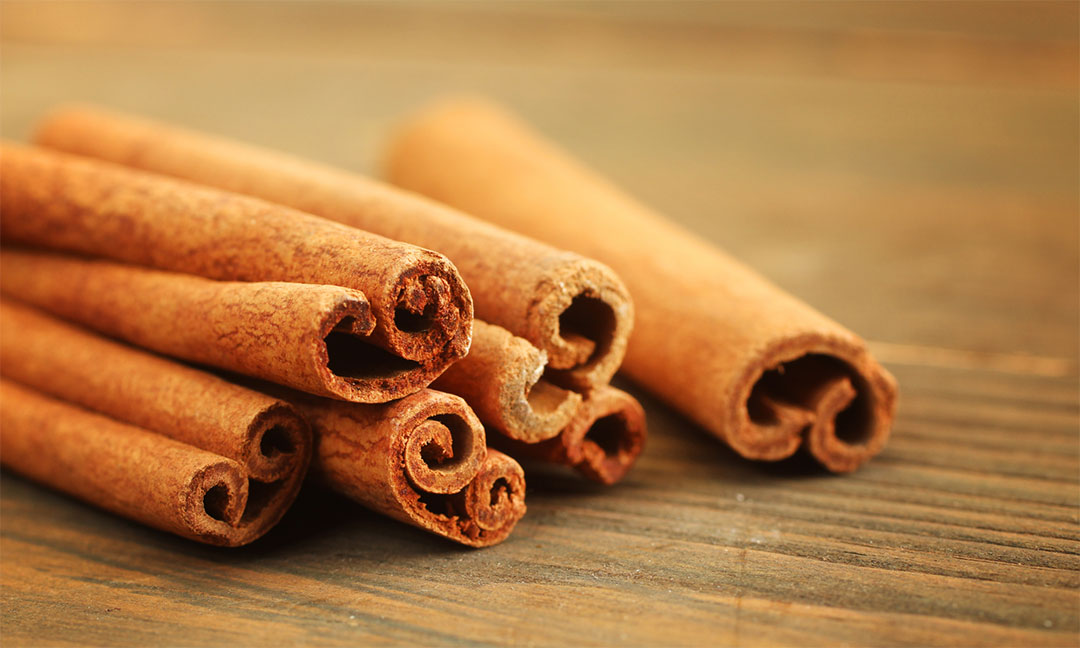 7. Cinnamon
Here's one you probably have in your pantry already! Cinnamon is a popular (and delicious) spice used in cuisine around the world, but it can also be an effective treatment for infertility, especially for ladies with irregular menstrual cycles.
One study from Columbia University Medical Center found that women with PCOS who took a cinnamon supplement had nearly twice the menstrual cycles over six months versus the women who took a placebo. Two of these women also reported spontaneous pregnancies! 4 
Experts aren't quite sure why cinnamon is effective in regulating a woman's cycle, but they think it may be due to cinnamon's beneficial effect on how the body processes glucose and insulin.
Where Can I Get These?
With the exception of cinnamon, you might have a hard time finding these herbs in your normal grocery store. However, these supplements may be found in most vitamin or health food shops, as well as online.
Some of these herbs, like chasteberry and red clover, can actually be found in prenatal vitamins as well. So if you want to prepare your body for pregnancy and get the fertility-boosting power of these herbs, taking the right prenatal vitamin can do wonders for you.
However, I encourage you to stay safe and not overdo it if you decide to take fertility supplements. Any positive effects supplements have on the body can quickly be negated if you overdo it. This can lead to unwanted side effects, toxicity in your body (thanks to excess levels of some vitamins and minerals), and interactions with medications and other supplements.
Acupuncture for Fertility
Acupuncture is an ancient Chinese art that promotes healing and well-being through the insertion of very thin needles into specific points on the body. But did you know that acupuncture therapy is often used together with herbal medicine? 
When used as part of fertility treatment, acupuncture can be very beneficial in increasing blood flow, and improving ovarian function. So if you're trying to conceive, acupuncture therapy may be a great compliment to your current treatments or herbal supplements.
For those who don't like needles though, acupuncture may seem like the last thing that will help them relax and recover. I can tell you from experience though beauties— it is so worth it! Needles are not my favorite thing either, but I feel so amazing after an acupuncture session.
Herbs to Avoid When You're Trying to Conceive
Not all herbs are going to help you and your partner conceive. In fact, some may have the opposite effect. Be sure to avoid these herbs while on your journey to conception.
1. Echinacea
Echinacea may be helpful for boosting your immune system and preventing some infections, but you definitely want to avoid it if you're trying to start a family.
Echinacea can have negative effects on both sperm and egg, reducing chances of conception. This can include poor sperm viability and changes to sperm's genetic material.
2. St. John's Wort
St. John's Wort is most commonly used to treat depression or mood disorders, but it can also have some serious interactions with prescriptions including birth control pills.
St. John's Wort can also cause genetic mutations in sperm, as well as prevent them from fertilizing an egg when you are trying to conceive.
I think it's safe to say that if you and your partner are trying to conceive, or want to in the future, avoid St. John's Wort!
3. Ginkgo Biloba
Ginkgo Biloba is often used in traditional Chinese medicine, and is very well-known nowadays thanks to its beneficial effects on blood circulation and brain function. It also contains powerful antioxidants, such as terpenoids and flavonoids.
However, like the others listed, ginkgo biloba can have unwanted negative effects on both female and male fertility. This can include difficult or impossible fertilization, poor sperm quality, and damaged eggs.
Herbs, including the ones listed above, can have some amazingly beneficial effects on our bodies and health. But it's also important to consider their side effects to make sure they're not doing more harm than good when we're trying to stay healthy.
Check your supplement labels, especially if you're taking brain health supplements or immune supplements, as they may contain one of these herbs in their formulation. If they do, you may want to replace the supplement with another that doesn't contain these herbs.
Remember: A Healthy Plant-Based Lifestyle is Important too!
I always say that the best way to get the vitamins and nutrients you need is through your food. While herbs and supplements can help, they're not the magic solution to health.
Let's be honest Beauties, herbs and supplements will only get you part of the way through your journey through conception and healthy pregnancy. For the best opportunity for healthy conception, it's important that you live a healthy lifestyle as well. Part of this includes your diet— and when it comes to your health, you can't do better than a balanced plant-based diet.
A plant based diet has the most nutrient density including an abundance of vitamins, minerals, phytonutrients, and antioxidants. Plants, herbs included, contain cofactors in nature that work together synergistically from whole foods. Many of these cofactors we're still discovering.
A plant based diet also has the least amount of toxins. Many toxins bioaccumulate in animals, especially as you go up the food chain. Those toxins get ingested when we consume animal products, including many that are well known endocrine disruptors.  Plus, plants contain fiber which helps rid the body of accumulated toxins. A diet focused on whole foods really is best!
Not only is a plant-based diet the best for your overall health, it is also a powerful fertility diet! Consuming plenty of fresh fruits and vegetables, whole grains, nuts, seeds, and legumes is a surefire way to make sure your body gets the nutrition it needs. And when your body is properly nourished, you feel great, you look great, and your body works great.
Courses for Your Journey to Conception
Unexplained infertility is a frustrating and sometimes heartbreaking event. The path to conception isn't always easy, and it can be discouraging if you're struggling to conceive and have no idea why. But don't worry Beauties— you are worthy of starting the family you want, and you are enough.
Whether you are a brand-new mom, already a mom, or want to become one, I want to invite you to my upcoming fertility and pregnancy courses. The path to healthy conception isn't a "one size fits all" thing, and it can be hard to tell what will work best for you and your partner.
That's why I'm creating these courses, one for each part of your journey to motherhood. These courses will discuss fertility and healthy conception, pregnancy, and the postpartum and breastfeeding period. 
It's all based on my Four Cornerstones of True Beauty: Food, Body, Emotional Well-Being and Spiritual Growth. In addition to discovering the right foods and supplements to support your fertility (and beyond), you'll discover how movement, meditation, and your emotional state influence it as well.
Please join us if you have any questions about your journey to motherhood. The courses will be available by early 2022— Let me know you're interested and I'll let you know when they're ready. :)
Citations