JOIN THE CONVERSATION!
#feelgoodmovement
Want to know what to expect from listening to "The Feel Good Podcast with Kimberly Snyder"?  (Formally known as Beauty Inside Out with Kimberly Snyder) Kimberly Snyder offers info, insight and practical tools to help you develop a lifestyle that promotes health, wholeness and healing. Every week tune into interviews with top experts in health, wellness, spirituality, beauty and personal empowerment, as well as the Thursday Q and A segment with questions from the community. Start living your most beautiful, inspired and joyful life…and start to really FEEL GOOD!
I am here to support you in feeling and being your very best!! Thank you for tuning in :).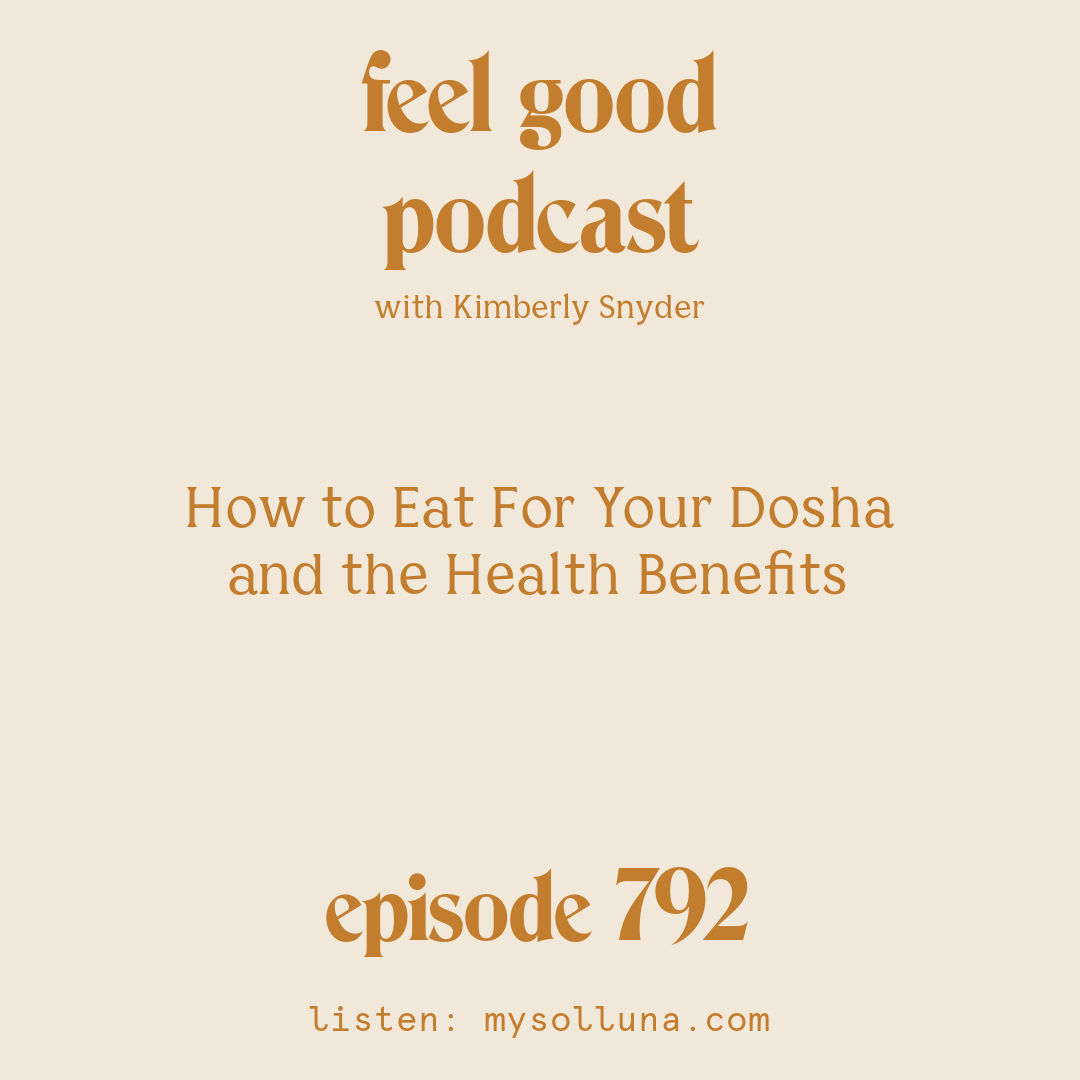 This week's topic is: How to Eat For Your Dosha and the Health Benefits If you have no idea what the word dosha means, don't worry. It basically means how to eat for your particular body type, for your constitution. We're all complex beings and a mix of different...