Zingy Ginger Mango Smoothie
If you are looking for a sweet blast of zingy goodness, then look no further! Today's featured recipe is my Zingy Ginger Mango Smoothie, and Beauties, it is delicious! Filled with beneficial ginger, mango, banana and coconut water, this smoothie is a satisfying sweet treat that you can enjoy any time of the year.
You are going to want to make this smoothie all the time. And good news Beauties, you can! It just so happens that each of these ingredients are available all year long.
Gathering Your Zingy Ginger Mango Smoothie Ingredients
We are lucky to be able to find ginger and bananas year round at our local markets. And nowadays, it is just as common to find coconut water on the shelves. Even better news, mangos are also in season year-round! There are actually seven different varieties of mangos, each with their own growing season, unique flavor and texture to enjoy throughout the year.
And if you want to choose a ripe mango, be sure to focus on the feel of the mango, not necessarily the color. This is because each of the varieties of mangos come in different colors. When you gently squeeze a mango and it gives slightly, then this is a sign that you've got yourself a ripe mango with soft flesh inside.
If you can't seem to find a ripe mango, but are too excited to wait for it to ripen on its own, let me tell you a quick trick. Store your mango in a brown paper bag on the counter for two days. This will help speed up the ripening process so you can make my Zesty Mango Ginger Smoothie recipe sooner!
Fun Facts about Mangos
When you think of the super delicious mango where do you envision it growing? If you are visualizing somewhere warm and tropical, you are right on point! Mangos found in the U.S. primarily grow in beautiful Mexico, Guatemala, Brazil, Ecuador, Peru, Nicaragua and Haiti. Did you know that just one cup of mangos provides 100% of your daily vitamin C needs?
This one cup will also provide you with 35% of the daily recommendation for vitamin A.  And these two vitamins are important for our health, particularly immune function. Mangos contain no cholesterol, sodium or fat and are only 100 calories per cup (not that we are counting, but worth noting)!
When you are getting ready to make my Zingy Ginger Mango Smoothie recipe, make sure that you have a nice sharp knife to cut your mango. Don't try and cut your mango with a butter knife, as it can be difficult to break through the skin. First, locate the stem of the mango since the long seed of the mango will run from the stem to the nose. Next, cut your mango by making two cuts on either side of the stem, while working around the pit. Lastly, dice or slice your mango and scoop out that sweet flesh to add it into the blender! Yum I can taste it already!!
With all this talk about mangos I think it's finally time to make a smoothie! Happy blending Beauties!
Zingy Ginger Mango Smoothie
Ingredients
1

cup

of coconut water

1

ripe mango

peeled and chopped

1

ripe banana

1

cup

spinach

1

lime

peeled

½

inch

fresh ginger

chopped
Instructions
Gather all your smoothie ingredients. Blend coconut water, mango, banana, lime and ginger until smooth.

Pour in your favorite glass and enjoy!
Lots of love,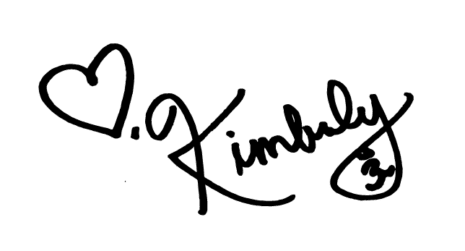 This post is in partnership with the National Mango Board.