Turmeric and Arugula-Anti Anxiety Salad
This time of year is such an amazing time to fill your plate with powerful, nutrient-dense plant-based recipes, like my Turmeric and Arugula-Anti Anxiety Salad. Yes, we are truly lucky to have ingredients like turmeric and arugula available to us. As what we put into our bodies is so greatly intertwined with how we feel and our overall experience of life and joyfulness!
Mind-Body Connection
By now, we've all heard about the mind-body connection. The implications of this to our day to day experience of life are actually mind-blowing. When I was doing research for my new book, Recipes for Your Perfectly Imperfect Life, I was astounded by the research connecting inflammation and bloating in our physical body and our mental patterns and thoughts.
We are beings with many aspects of us- beyond the physical- and we need to pay attention to nourishing our entire selves in order to feel truly good. Sure, we can hit our ideal weight or get our body into the fittest tone. Yet what good is it if we feel disconnected, unhappy or anxious? Here's where the total lifestyle comes into play.
Four Cornerstones to Feel Good
I teach that the Four Cornerstones to really feeling good are: Food, Body (exercise, proper supplements and skincare and so on), Emotional well-being and Spiritual Growth. For starters, Food is an important aspect of feeling good. This is because it creates an alchemy that affects our entire being, including our brain's neurotransmitter systems which link directly to feelings of stress and anxiety.
Researchers from New York State University found that feelings of anxiety may be suppressed with a boost of antioxidants. (1) By eating a variety of plant-based foods loaded with vitamins and antioxidants, we can improve our body's response to anxiety. And we can help our systems to function at their best!
Power Combo of Turmeric and Arugula
My Turmeric and Arugula Anti-Anxiety Salad is a powerfully delicious recipe that works to do just that! Luckily, both turmeric and arugula come loaded with antioxidants. Antioxidants reduce the risk of damage of free radicals that can wreak havoc on our bodies and our minds.
Arugula is also a great source of vitamins A, C, and K! Our bodies need vitamins to keep our levels of stress, tension, depression, and anxiety at bay. The combination of these two ingredients is highly alkaline. As a result, nourishing with alkaline foods helps cleanse our systems of toxic overload which allows our minds the opportunity to operate at a positively vibrant frequency. We were meant to feel dynamic, alive and in touch with our full vitality.

Turmeric and arugula are such a powerful combination of ingredients. Know that nourishing your body with these medicinal plant foods is like gifting yourself with so much love.
So, Beauties, I really hope you enjoy making this salad! Be sure to share it with all your friends and family this season. Take photos of your creation and tag me in your Instagram posts. And don't forget to save this recipe to your Pinterest board.
Turmeric and Arugula Anti-Anxiety Salad
Turmeric and Arugula Anti-Anxiety Salad
Ingredients
8

oz

arugula

about 4 cups

1

cup

mung bean sprouts

1

large carrot

cut into ribbons

1-1/2

cup

of organic cherry tomatoes

cut into halves
DRESSING INGREDIENTS
3/4

cup

water

Zest of 1 lemon

Juice of 1 lemon

3/4

tsp

turmeric powder

1

tsp

garlic powder

1 1/2

Tbs.

almond butter

1/2

Tbs.

miso paste

1/2

tsp

black pepper
Instructions
Mix together all salad dressing ingredients in a jar and set aside.

Place arugula and mung bean sprouts in a salad bowl.

Peel carrots into ribbons, dice tomatoes and add into salad bowl.

Dress salad and toss together thoroughly. Enjoy!
Sending you lots of love and gratitude!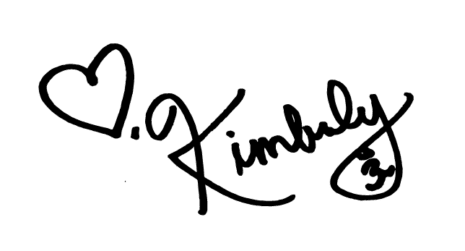 (1) Ying Xu, Chuang Wang, Jonathan J Klabnik, and James M O'Donnell. (2014). Novel Therapeutic Targets in Depression and Anxiety: Antioxidants as a Candidate Treatment. National Institutes of Health, 12(2): 108–119. doi: 10.2174/1570159X11666131120231448