Combating Stress With Dr. Emily Kiberd & Heavy Metal Detoxification! [BIO Podcast: Ep 169]
Today Tony and I talk about a topic that comes up in the community, heavy metals. Heavy metals are amongst the most toxic substances in existence. Enough of any one, like mercury or lead, can kill a human. And yet, many of us have spent years or even decades with steady exposure in smaller amounts of mercury through pollution, tap water, metal fillings, fish and more. In this segment Tony and I discuss how to effectively detox from heavy metals as quickly and affordably as possible.
Next, I have my very special guests, Dr. Emily Kiberd, who is the founder of the Urban Wellness Clinic, which is a premier body work/yoga center dedicated to enhancing the wellbeing of individuals. Listen in as Emily shares the different stress levels, how stress affects our body, and what we can use to combat the negative impact it has on our entire wellbeing.
[BULLETS]
Tony and I discuss the importance of removing heavy metals from our system for overall health and wellbeing…
How heavy metals are damaging to the brain, our guts, and our immunity…
We talk about arsenic contamination and what we can do to reduce heavy metals in our rice…
How fish is affected by the heavy metals and pollution from the ocean water…
Ways to reduce our consumption of heavy metals in the food choices we make…
We compare chlorella vs spirulina and which is a better binder to heavy metals…
Beauty foods to incorporate into your daily routine…
How long it takes for your body to release mercury from your system…
Emily shares what some of the top causes and triggers of stress are in today's society…
We discuss stress management and some tips on what we can do to combat everyday stress….
What 'Text Neck' is and how we can combat it…
The difference between good stress and bad stress and what effect emotional stress has on our body…
How to measure our stress levels and the level at which it becomes harmful…
We talk about yoga therapy, what it is, and who can benefit from it…
[FEATURED GUESTS]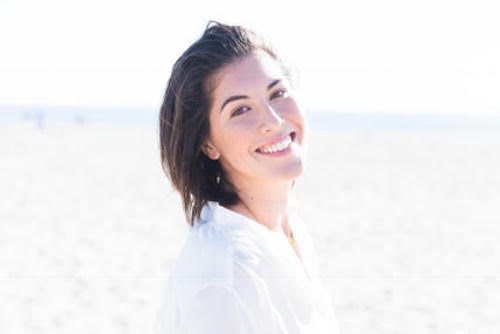 About Dr. Emily Kiberd
Dr. Emily Kiberd is the Founder of the Urban Wellness Clinic, a premier wellness center located in the heart of Midtown Manhattan, dedicated to enhancing the wellbeing of individuals. Emily is a sought-after physician and luxury media wellness expert who has been featured in top national media outlets, citing her use of holistic medicine and specialized techniques to combat the effects of stress.
From yoga, massage therapy, acupuncture, and incorporating balanced nutrition diets, as well as the right workout, Dr. Kiberd assists with countering stress and the impulses that feed it. Her expertise spans several therapeutic fields: biomechanics, yoga, and functional movement patterns.
Dr. Kiberd loves tackling tough cases, and she is adept at hunting down an injury true cause. Her active, cross-discipline treatments emphasize alignment and precise movements that offer long-lasting results.
About Anthony Flores, or "T" as Kimberly affectionately refers to him: He is a long-time friend of hers who, after graduating from Stanford University, began researching and writing professionally in the health space full-time. He has a passion for natural health, especially Beauty Detox, and loves to share exciting new studies and insights he learns with Kimberly and the community! He can be found writing spiritual/inspirational words on Instagram @poetrybyanthony.
I LOVE HEARING FROM YOU!

There are lots of ways to share your responses or questions about the podcast:
Be sure to Subscribe to the Podcast, so you never miss an episode!
HOW TO SUBSCRIBE
You may be really intrigued by podcasts, but you may just know how to listen or subscribe. It's very easy, I promise! To listen to more than one episode, and to have it all in a handier way, on your phone or tablet, it's way better to subscribe so you never miss an episode!
Want to know what to expect from other episodes of the podcast, when you listen to "Beauty Inside out with Kimberly Snyder"? My passion is to inspire and empower you to be your most authentic and beautiful self.  I discuss my philosophies and personal experiences on a variety of topics, including on health, beauty, nutrition, yoga, spirituality and fitness. Exciting conversations and interviews are infused with helpful tips and takeaways. From interviews with today's top health, wellness and spirituality pioneers, authors, Ayurvedic and Western doctors, artists and entrepreneurs to yogis, spiritualists, and world-class vegan athletes, Beauty Inside Out is as informative as it is inspirational. I am here to support you in being your very best!! Thank you for tuning in :).
LEAVE A REVIEW ON ITUNES
Listeners really respect the views of other listeners, so your response helps people find good material they are interested in! If you enjoyed the podcast, please tell your friends and give us a rating or review. Many thanks in advance.
[RESOURCES / INFORMATION]
Dr. Emily Kiberd Interview


Other Podcasts you may enjoy!:
With love and gratitude,
Kimberly
Save
Save
Save
Save
Save
Save
Save