How to Get Past Self-Doubt with Krista Williams and Lindsey Simcik [Episode #555]
This week's topic is: How to Get Past Self-Doubt with Krista Williams and Lindsey Simcik
I am so excited to have my very special guests, Krista Williams and Lindsey Simcik, who are the hosts of the Almost 30 Podcast, virtual best friends, impactful female founders and seasoned event speakers, to name a few. Listen in as Krista and Lindsey share how to start your own business while staying true to your goals and  personal tips for food, body, emotional wellbeing and spiritual growth.
[BULLETS]
How COVID has affected their business and personal lives…
As entrepreneurs, how did Krista and Lindsey pivot their business and model…
The ladies share their background story and tips on how to start your own business…
What Saturn return is and how this impacted their goals in line with their business…
Getting past attachment to numbers and time…
We discuss using the word 'god' and any push back with this topic…
Moving through doubt and starting your own business…
Krista and Lindsey share their self-care practices with the Four Cornerstones in mind…
[FEATURED GUESTS]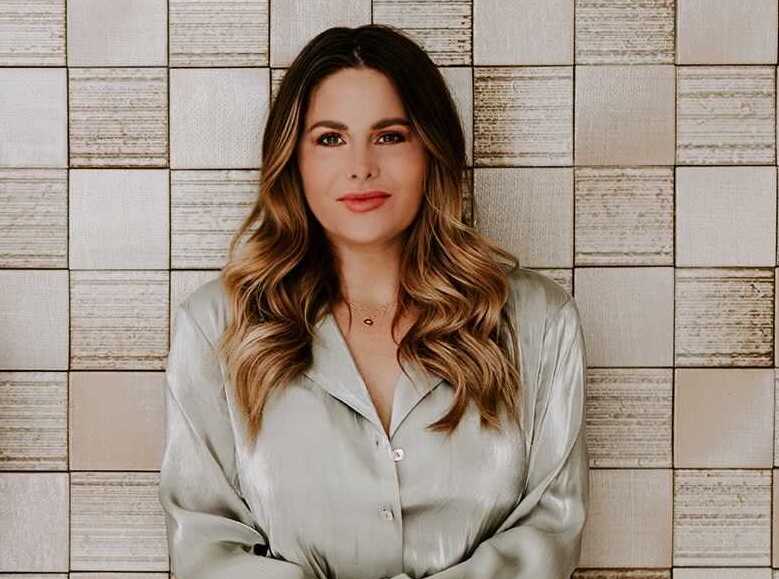 About Krista Williams 
Krista Williams is the co-founder of the Almost 30 Podcast, a top-rated lifestyle podcast and global community.She is a leading speaker on the topics of entrepreneurship, personal development, modern spirituality, and body acceptance. She has been a featured speaker at POPSUGAR Play/Ground, Create & Cultivate, Good Wellness Festival, #BlogHer, and more.  She lives in Los Angeles with her fiancé.
About Lindsey Simcik
Lindsey is the co-founder and CEO of Almost 30. Along with Krista Williams, she has built a top-rated podcast, global media brand, and community.  An innovator since birth, Lindsey began her career as an actress and singer in Boston and New York. Always a hustler, she has worked as a bartender, fit model, and a Senior SoulCycle Instructor, among many other odd jobs, which unknowingly prepared her for her greatest creative endeavor — Almost 30. Lindsey is also a leading speaker on topics including entrepreneurship, modern spirituality, and personal development.
I LOVE HEARING FROM YOU!
There are lots of ways to share your responses or questions about the podcast:
Be sure to Subscribe to the Podcast and follow me on Soundcloud, so you never miss an episode!
HOW TO SUBSCRIBE
You may be really intrigued by podcasts, but you may just know how to listen or subscribe. It's very easy, I promise! To listen to more than one episode, and to have it all in a handier way, on your phone or tablet, it's way better to subscribe so you never miss an episode!
Want to know what to expect from other episodes of the "Feel Good Podcast with Kimberly Snyder"? My passion is to inspire and empower you to be your most authentic and beautiful self. We offer interviews with top experts, my personal philosophies and experiences, as well as answers to community-based questions around topics such as health, beauty, nutrition, yoga, spirituality and personal growth.
The intention of the Feel Good Podcast is to well…help you really Feel Good in your body, mind and spirit! Feeling Good means feeling peaceful, energized, whole, uniquely beautiful, confident and joyful, right in the midst of your perfectly imperfect life. This podcast is as informative and full of practical tips and take-aways as it is inspirational. I am here to support you in being your very best! I have so much love and gratitude for you. Thank you for tuning in and being part of the community :).
LEAVE A REVIEW ON ITUNES
Listeners really respect the views of other listeners, so your response helps people find good material they are interested in! If you enjoyed the podcast, please tell your friends and give us a rating or review. Many thanks in advance.
[❤️ FAN OF THE WEEK]
[RESOURCES]
Four Cornerstone FREE Guide: Text the word GUIDE to +1-855-741-0602
Additional resources in transcript
Krista and Lindsey's Interview

Other Podcasts you may enjoy!:
Powered and Distributed by: PodcastOne
Nuun: Give yourself some TLC with Nuun Immunity – a delicious, drinkable blend of immune-supporting ingredients. Paying attention to your health has never been more important. To find your balance, visit nuunlife.com and enter CODE FEELGOOD for 25% off your first order.
Feel Good SBO Probiotics: Use code: welcome15 for 15% off
Transcript:
Note: The following is the output of transcribing from an audio recording. Although the transcription is largely accurate, in some cases it is incomplete or inaccurate. This is due to inaudible passages or transcription errors. It is posted as an aid, but should not be treated as an authoritative record.
Hi Beauties. And welcome back to our Monday interview podcast. I am so excited for our interview today. These ladies are my personal friends, Lindsey and Krista. They are also the co-founders of Almost 30, which is a media brands and also a top-rated podcast. They are entrepreneurs. They're just awesome, awesome girls. And today, we talk about the journey into entrepreneurship and getting past self-doubt and lots and lots of good stuff in today's interview. Super excited.
Leave a Review on iTunes
But before we get into it, I want to give a quick shout out to please leave us a review on iTunes, which I say every week, but it's such a great way to support the show. It's fast and easy. It will take you about two minutes. It could be one sentence long. So please do that today if you've been putting it off. And I thank you so much in advance. While you're over there, please be sure to subscribe to our show on iTunes or wherever you listen to these podcasts. That way, you don't miss out on any of our Monday interview podcasts or our Thursday Q&A community shows. All right. All that being said, let's get into our interview today with Lindsey and Krista.
Interview with Krista Williams and Lindsey Simcik
Kimberly: 00:11:35 How have you guys been? How's the quarantine been for you guys?
How COVID has affected their business and personal lives
Lindsey:  00:11:40 Yeah, completely changed what we were doing. We were on tour for a long time, so it was actually a blessing in disguise in a lot of ways. We got to work on some things that we've been wanting to work on within the business, and slow down, and all of that. But, yeah I'm ready to travel again.
Krista: 00:11:59 I know.
Lindsey: 00:11:59 I'm ready to kind of get kicking.
Kimberly:00:12:02 Yeah, it's been interesting because at first when it started, it didn't seem like it was going to go on so long.
Krista: 00:12:08 Yes.
Lindsey: 00:12:08Yup.
Kimberly: 00:12:08 So when you guys started, I remember we were going to do an event together, which I was so excited about.
Krista: 00:12:12 Oh my God.
Lindsey:00:12:13 I know.
As entrepreneurs, how did Krista and Lindsey pivot their business and model
Kimberly: 00:12:14 I had other things that just kept getting pushed and pushed, and then it kept getting pushed. How did it feel for you guys at the beginning when it was kind of like, okay our life's going to stay the same but we're just going to post pone it? To then, as entrepreneurs, how did you guys have to shift and pivot your business and your whole model?
Krista: 00:12:34 I think like everyone, at first we were not really sure what was happening. And to be honest, when I remember I first heard about the lock down, I was a little relived because we had this entire year set out for us with travel, with tons of projects, with tons of things. The retreat that you were going to speak at with us. Although it was really exciting, it was a little bit like we had put a lot on our plate, and so I was a little bit like, "Oh my gosh." With a clean slate of this year, and our business, and our future, what would I do? What would I create if I had no other obligations but to be home?
Krista:00:13:09 I also felt a little relieved to have an excuse honestly, to stay home and to rest, and to really go inward, and read, and do all the things that I've wanted to do but I felt like I couldn't because I felt like there was so much pressure to always go out, to always go to events, to always do those things.
Kimberly:00:13:25 Oh.
Krista: 00:13:26  I'm sure you can totally relate.
Kimberly:00:13:27 I get it.
Krista: 00:13:28 Yeah, so I felt a little relieved. Then it kind of set in that it was real and we had to pivot the business a lot, like a lot of entrepreneurs. We had traveled quite a bit, and we had to bring our events digitally. We had some things happen with the team and things like that. We had a lot of different changes, but it's one of those things, as a small business, it's never been business as usual. There's never a normal time, or there's never just normal things for us to do. We're always changing, evolving, and growing. So, it never felt like it was that stressful because we've always kind of had a lot of big decisions, and things change within our business on a normal basis.
Kimberly:  00:14:10 Let's talk about that for a minute. You guys, I love hearing your background, which we're going to include in the show notes, but you were… And I love, was it Lindsay who said about the plants? Because I love plants so much. One of my biggest hobbies. [crosstalk 00:14:24]
Kimberly: 00:14:24You know, we did this Well + Goods trend report and plants, and plant stores, were one of the biggest wellness trends of 2020, which I thought was really interesting.
Krista: 00:14:34I love that.
Lindsey:  00:14:35 Aw. Yeah, you're a plant mamma.
Kimberly: 00:14:36 People were trying to bring nature inside.
Kimberly:  00:14:38 Anyways, you guys had fit model, you had all these different jobs. When did it come into your heart to think, "I'm going to start my own thing." It was the podcast, and then it branched into the events. Is that right?
Krista: 00:14:51Mm-hmm (affirmative).
The ladies share their background story and tips on how to start your own business
Kimberly: 00:14:52 Into the… Where did it come in? Because I feel like, to all our listeners, so many people may think, "Oh I have this great idea," or, "I want to be an entrepreneur too," but then they don't get organized or they don't focus on it. Or they think, "I'm so ordinary. Everybody probably also has this idea, so I'm not even going to try."
Lindsey: 00:15:09 Yeah, totally. A little bit of background. Before Almost 30, I was pursuing acting, I was a Soul Cycle instructor, I was a fit model, I was a bartender. All of these odd jobs that would ultimately support me in being a performer in some capacity. Christa was in the corporate world, in consulting and digital marketing, and we were both around the time that we met, we were going through our Saturn return. This is an astrological event that everyone experiences, but really, it's a time to look at what's aligned. What is working and what's not? It's kind of a serious time. Usually, it's marked by a pretty big event in your life. For me, it was my move from New York to LA, that I suddenly made. It really forced me to look at my relationships, it forced me to look at how I was speaking my truth, living in my truth, communicating, and so on.
Lindsey: 00:16:13 So, we met during this time. I was working at Soul Cycle, Christa had just actually wanted to audition for Soul Cycle, so we were connected on that common ground and I was helping her with the audition. And through that process, we-
Kimberly: 00:16:29 Wait, were you guys friends? Or, how did you guys…
Lindsey: 00:16:32 No, we were not friends prior. It's funny because we both lived in New York at the same time, and then I moved to LA, and then she moved to LA as well. But, no we were not friends. We were connected by a mutual friend, and yeah. It was just lots of divine happenings along the way.
Lindsey: 00:16:52 After the Soul Cycle process, she didn't end up making it, but we were connected. When she moved to LA, we just became really close. We started having conversations around this transition. She was going through health stuff, I was going through relationship stuff, and just kind of felt like our life was earth-quaking a bit. We found a lot of comfort and healing in just speaking to one another and talking about these things. We just felt like, wow we're definitely not alone. There's no way.
Lindsey: 00:17:23 So, she came to me one day. We were at Bulletproof Coffee in Santa Monica. She's a big podcast listener, and she's like, "Do you think we can start a podcast?" And I'm always down to do whatever creative project, so I was like, "Yeah, let's do it. I have no idea how to do it but, we'll figure it out, and let's just start."
Lindsey: 00:17:43 We started having just these really honest, fun, kind of goofy conversations in the beginning. We were recording on our closet floors. We practiced for seven months, pretty much. We kept showing up. That was something to me that I had never, besides my acting, I had never felt that pull. I was like, "Whoa, we're showing up every single day, no matter what" and we're not getting paid for it by the way, yet. It was definitely something on an energetic level that was really, really powerful.
Lindsey: 00:18:18 Then, September 2016 we launched the show. We talked to a lot of entrepreneurs just to answer that question, who… Or 'wanna be' entrepreneurs, and I love it. I love that people are just so clear about an idea or a passion. I also, would just say that this is definitely not as glamorous as you would think. It is definitely not as easy as you would think to start a business, to run and own a business. It comes with its own challenges and what we've found, is that it's literally like a highway to getting to know yourself on a very deep level. I know you know.
Krista: 00:19:05 Yes.
What Saturn return is and how this impacted their goals in line with their business
Kimberly: 00:19:08 There's a lot of grittiness that people don't get to see. But, go back to a second, what you guys were talking about with the Saturn return. Is that when you're 28, or is that every seven years, or? Are you guys into Astrology?
Lindsey: 00:19:21 Mm-hmm (affirmative).
Krista: 00:19:21 Yeah we are, but we're definitely not astrologists. I just want to make that very clear.
Kimberly: 00:19:25 It's just, I've heard that term but then I forgot about it. I haven't heard it in a couple years. Tell us about it.
Krista: 00:19:31 Probably because you're out of it. We're out of it too. The Saturn return happens around 27 for people.
Kimberly: 00:19:36 Okay.
Krista: 00:19:37 And it lasts around three years. It's basically what happens when your natal planet, it hits Saturn. Saturn is a planet of structures.
Lindsey: 00:19:51 Yeah, it's pretty serious.
Krista: 00:19:52 Mm-hmm (affirmative).
Lindsey: 00:19:54 It's very honest. It will show you exactly what needs to be tended to. Yeah, it's every about 28 years.
Krista: 00:20:04 You can have a few.
Lindsey: 00:20:06 My parents are going through their second one, for example. Late fifties, early sixties. What has been told to us is that, what comes up during your first Saturn return, if you don't really tend to it, handle it, heal it, all of that, it will continue to perpetuate through that next 28, 30 years.
Krista: 00:20:33 [inaudible 00:20:33]
Lindsey: 00:20:33 It's no joke. It's really no joke.
Krista: 00:20:36 I think for a lot of people too, they can think about that we've interviewed, when we're like, "When did you come up with your business?" Or, "When did you take the leap?" Or, "When did you do that crazy thing in your life that really propelled you to this next step?" And a lot of them did it during their Saturn return. It's also coming after a time, when you're around 25, your prefrontal cortex comes online. This is when you're really becoming into awareness and consciousness of you as an individual being, outside of your parents, outside of the structures that you were born, and you're really figuring out who you are. When you have your prefrontal cortex, it's really your consciousness.
Krista: 00:21:10 After having your consciousness come online, you have your Saturn return time. There's just a lot of change and transition that happens in your late twenties, that we felt really that no one was talking about, or talking about in a way we felt like we could relate to. We wanted to just open up and have conversations about the struggles that we were going through and how we were trying to navigate being ourselves in the world that we were living in.
Kimberly: 00:21:34 Wow. What's going to happen when you guys pass 30? Oh, you guys are past?
Krista: 00:21:40 We're past, yes.
Lindsey: 00:21:40 Oh, we're past baby.
Krista: 00:21:41 We're past baby.
Lindsey: 00:21:41 We're in our Christ year.
Krista: 00:21:42 Yes.
Lindsey: 00:21:42 33.
Krista: 00:21:43 33.
Kimberly: 00:21:45 But then you can keep the name because then all the people that are going, I mean it's just, it becomes on of those-
Krista: 00:21:53 We're almost on the other way. It's just a little older almost.
Lindsey: 00:21:55 Yeah.
Kimberly: 00:21:56 Yeah, I love it. I love it.
Lindsey: 00:21:58 I think too, everyone's kind of, you know that feeling of being almost 30, is such a palpable feeling.
Kimberly: 00:22:04 Yeah.
Lindsey: 00:22:04 I've talked to people who are older, and in their forties, and their fifties, and they're like, "You know what? I kind of feel like I'm in some ways, still experiencing those moments. Of just feeling like, wow. In such deep transition." So, yeah. It's kind of a metaphor as well.
Getting past attachment to numbers and time

Kimberly: 00:22:18 One of the things, I want to throw this at you guys, this thought. One of the things I came to, and I think we talked about this when I was on your guys' podcast, my whole concept of numbers. Because, as someone with eating disorder, used to have eating disorder, someone that was obsessed with calories and weighing myself everyday, it became very, very unhealthy. I think when you look at the world today, people are obsessed with salary, how much money we have, how many followers we have, how many likes, what age we are, how old we're supposed, how many kids we're supposed to have, how old we are when we're supposed to have kids. Numbers start to really play this huge part.
Kimberly: 00:22:53 And if you look back to the ancient teachings, which is where I get so much inspiration, and then I travel around the world, people aren't obsessed about numbers in the same way. When I was traveling, women weren't talking about, "Oh my God, I ate this many calories today." Or, whatever.
Kimberly: 00:23:10 Numbers have this finite quality to them, right? Whereas, we are infinite beings. I know you girls are so spiritual as well. What would you say to someone that says, "Oh my God, I don't know how to pull my life out." They're just defining themselves by numbers. "I'm almost 30, I'm not married yet. I only have 200 followers. I only have 200 people following my business." What would you say to someone to get past that mentality, and have you guys struggled with that?
Lindsey: 00:23:36 I love.
Krista: 00:23:37 I love this question.
Lindsey: 00:23:38 Yeah.
Krista: 00:23:38 I love this question on spirituality and numbers. We were actually talking about numbers and time the other day on one of our shows.
Kimberly: 00:23:46 Timelines is a big thing, yes.
Krista: 00:23:48 Yes. Timelines is huge and also just sort of, how time is almost like a prison and we just live by our clock. We think about, our alarm wakes us up, and then we have our next meeting, and we look at our clock until then. We're in our next meeting for 60 minutes, and then we're looking until then. We have 45 minutes to drive to that place. We have a two hour reservation. How often we're just stuck in this cycle of this addiction to understanding and having time be our guide for everything, instead of living intuitively, or living within nature, or living with in the normal diurnal cycles.
Krista: 00:24:20 When I think about numbers, I totally agree with you. I think about the ways in which we are infinite, and that we can be limited by this understanding of numbers. When I think about numbers, I think about, this is kind of out there but, AI technology. If we are going straight from numbers, it's more so that transition to being more AI focused, more technology focused. Really just living outside of what we are as natural humans, and more in the tech space because we are going off of a number cycle.
Krista: 00:24:50 To your question on people and numbers, I can really relate to you. I was someone that was very obsessed with weighing myself and calories for a really long time. No matter the number, even if it was my dream number before, it was needed to be lower, and so did my calories. Even for the money sense, I've always struggled to just keep my eye on money and never felt like it was anything but enough.
Krista: 00:25:15 For anyone that is really focused on the numbers, or is struggling because they feel like they don't have enough followers, they don't have enough money, or capital, or anything like that, I just would always bring it back to the heart space.
Krista: 00:25:25 For Lindsay and I, because we are, and I know this from our example of the way that we live, because we're doing this from our heart, I am not focused really at all on the money, because I know what's working through me is God and is divine, and so then I know I'm supported. We don't look at how many people download our podcast very often, we don't look at our Instagram followers very often. I know how much money we make from a very business sense, so that I can make sure that all of our bills are paid, and that we're paid, and that we're growing. But my un-attachment to money, and to followers, and to numbers, really helps me create from a heart-centered place that feels fulfilling for me. I know that we're covered because I know that acting from that zero point love frequency, that there's really nothing that can touch you. There's nothing that can throw you off your path, and you will be nothing but supported.
Krista: 00:26:19 I urge people to find a place in which where they feel that zero point, where they feel that true love, that true divine energy, and they know how supported they are, and they know that that feeling and that connection to the divine, is what matters over Instagram followers or stuff like that.
Kimberly: 00:26:32 Thank you. Yes.
Krista: 00:26:35 Just as a last thing, lots of numbers are fake. We've been in this biz, you've been in this biz. I've seen a lot of, you can buy followers, you can buy status, you can buy all these things and it doesn't really fulfill you.
Kimberly: 00:26:50 Totally, and you can have all the money in the world and not be fulfilled either.
Krista: 00:26:54 Yes.
Lindsey: 00:26:54 Yeah.
Kimberly: 00:26:55 I have worked with people that have oodles and oodles and oodles of money and you see, wow, the same issues, the same insecurities, the same self-doubt. It just almost becomes amplified.
We discuss using the word 'god' and any push back with this topic
Kimberly: 00:27:08 Christa, expand a little bit. I love that concept when you were talking about the zero point because this is a huge thing, this is something I… By the way guys, the more I go along, I become more and more comfortable with seeing the word God.
Lindsey: 00:27:22 Us too.
Krista: 00:27:22 You know what, I've been-
Kimberly: 00:27:24 Oh, let me say universe or let me say whatever, but I'm really talking about God here. You can use a different word, but spirit is inside of all of us.
Lindsey: 00:27:35 That's our theme for the year, truly.
Krista: 00:27:37 Theme for the year, and that's been my mantra this week. My greatest act of rebellion right now is saying God, and how I've been so programmed from a very young age by growing up Catholic, and just seeing the media, seeing music, and this fear and this tip toeing around saying God. And because I grew up in the Catholic church, I had this hesitancy to love God. I felt like God was going to punish me, and I felt like God was going to send me to hell if I was doing or not doing these things.
Kimberly: 00:28:03 Yes.
Krista: 00:28:04 And coming back around to that realization that God is the only thing, and God creates the universe, and spirit works through us, is a really powerful thing. Whatever anyone's religion is, or whatever their path is, this is coming from a non-judgemental place. I was someone that heard God for many years and was like, "Ugh. Oh my gosh, lame." I just would say universe. I would say source, whatever, but coming back to the realization that God is really the infinite creator, has been really liberating.
Kimberly: 00:28:33 You guys, you know what I've been working with lately, is my solar plexus, because I wrote about the chakras a couple books ago, and then I got really into them.
Kimberly: 00:28:42 But, I had this idea that our solar plexus, which is our will, our, the way that we, our personal relationship to power and the world. Now, part of my practice in the morning when I meditate, I put my hands on my solar plexus, which is our will, and I say, "God, teach me to align to your will." It's something I started doing over the last week is, making it really tangible instead of, like you were saying Christa, when we start to go off on our own and it starts to become so much about how it looks, and the number, and the ego, I think we just struggle and we worry we're not enough. I don't have enough money, I don't have enough followers, I don't have enough, enough, enough.
Kimberly: 00:29:22 What if it's a whole different perspective? What if it's just doing the will of God, the greater good? Let it work through me. It takes so much pressure away. It doesn't mean you don't put out the effort, but it's very different, and it's to your word Christa, non-attachment.
Lindsey: 00:29:38 I think we just depend so much on ourselves. We think we have to power and muscle through this life on own basically. On our own will. I just think it's so powerful that you just said, "Teach me your will, God." That is just so powerful because I think that is the plight of the human sometimes. Where we're like, "Ugh man, I'm just… All right, let me try to do this. Let me try to do this on my own." We forget that we are so supported.
Krista: 00:30:08 Yes.
Lindsey: 00:30:08 So supported from the moment that we were created, we have the will of God within us. My friend Angela says, "We are born with purpose, on purpose and for purpose." That just speaks to yeah, God just being like, yeah you are here for a precise, beautiful reason. And I have to remember that when I get so wrapped up in different seasons of my life. Where, when I did kind of stop acting and pursuing that, allowing that support from God to just take care of me and show me the next thing. We become so attached to the relationships, the things, the career, the accolades.
Kimberly: 00:30:51 Yes.
Lindsey: 00:30:52 It's like, ugh, let's just allow that divine flow to just take us. That feeling of being in a river, you know? I love meditations that guide me in water because it is that feeling of just surrender and also just trusting in that flow.
Kimberly: 00:31:10 Have you guys gotten much pushback since you've been using the word God or talking about spirituality more openly? Or do you feel like, there's always going to be a percentage of people but for the most part, people are really vibing?
Lindsey: 00:31:21 Mm-hmm (affirmative).
Krista: 00:31:23 That's such a great question, and I've been actually thinking about that a lot lately because I haven't heard anything. Have you?
Lindsey: 00:31:29 No, but I've been thinking about-
Krista: 00:31:32 But I bet people, I think it glitches people's system a little bit.
Lindsey: 00:31:35 Yeah, it comes out in…
Krista: 00:31:36 I think they're a little bit like-
Lindsey: 00:31:37 I haven't heard directly like, "Ugh why are you saying God?" I think there's just more of a, almost like a child-like acting out. Where, I think when you are so comfortable with speaking about God, and just truly trusting, that itcan be triggering. I actually think it's a really beautiful thing, and if it sparks conversation whether it's in DMs or otherwise, I'm happy, because I was probably them a couple years ago if someone said "God." I do want to have as much of an open heart in those instances as possible, but yeah. For the most part, not really.
Krista: 00:32:16 Yeah. I remember, so we work with an amazing coach. His name is Aaron Rose. He was a DEI coach and now he's more like a leader coach we've been working with for about two years. He was someone that grew up as an activist. He grew up very religious, and had a lot of experiences that led him away from God, and sort of came back to this place of reckoning with God. In our work together he really brought God back to us and helped us guide through the triggers that we were going through, because when he was talking about God so much, I had to tell him. I was like, "You know to be honest, I'm feeling a little weird with you saying God so much." I'm like, "Are you trying to make me think like how you think? Are you trying to-"
Kimberly: 00:32:57 Right.
Krista: 00:32:58 I felt like that feeling that I felt when I was little, when I was in church, where I was like, they're telling me what to do. This isn't a high vibe place. They want me to think this way. They're going to take- [crosstalk 00:33:06]
Kimberly: 00:33:06 Right.
Krista: 00:33:07 And Blah, blah, blah. I had to work through those triggers by myself and just see, and be, and experience, and have faith I guess, in the process.
Krista: 00:33:18 To bring back to our story with Lindsay, I wanted Soul Cycle so bad. I wanted to be an instructor really bad. I was trying for years. I was manifesting. I was doing everything. I was writing lists, I was meeting with instructors. I was doing all my prayers, my spiritual practice around Soul Cycle. That's in my human mind, in my man's mind, that's what I wanted to do, but God had the bigger plan.
Kimberly: 00:33:40 Right.
Krista: 00:33:40 It wasn't Soul Cycle. If it was my will, I'd be a Soul Cycle instructor right now. But because it was God's will, I met Lindsay and we created something that was bigger and better than I could have ever thought with my mind.
Kimberly: 00:33:51 Isn't that amazing? It does come full circle. You guys, we had a couple weeks ago, we had Ruth Zuckerman on here too, who co-founded Soul Cycle. So funny.
Krista: 00:34:00 No way!
Kimberly: 00:34:01 Oh yeah, thank God you didn't get Soul Cycle. Thank God [crosstalk 00:34:05]
Krista: 00:34:05 I think about that all the time. I'm like, Oh my gosh." Soul Cycle is the, and it's funny now, Soul Cycle is sponsoring.
Lindsey: 00:34:11 Yeah, it's so funny.
Krista: 00:34:13 It's so funny. It's such full circle.
Kimberly: 00:34:15 Wait so now, we all know we have this part of us to rely on. For me too, I was raised Catholic. Catholic Philippina, which is serious.
Lindsey: 00:34:24 Wow, yeah. Very serious.
Kimberly: 00:34:26 Very serious. In the Philippines, divorce is still illegal, right?
Lindsey: 00:34:29 Wow!
Kimberly: 00:34:29 It's very Catholic. It never felt right to me because it felt, now I can have the language to explain it, it felt outside of me. Go to confession, go to the priest to talk. Just all of this stuff outside. Validation from the outside. How do I look to other people? It really started shifting when I started to integrate the concept of oneness. Oh it's in me. God is in me. I'm connected to everybody else. But, it's been a journey.
Moving through doubt and starting your own business
Kimberly: 00:34:56 When you guys started this in 2016, we're all evolving, you weren't as integrated as you are now. Still now, I'm sure you still experience self doubt. Yes, there's the part of it, we keep calling it, and we keep going inside, but how did you guys deal with the doubt, if you were saying to yourself, oh there's so many other podcasts out there. Or, so many other women and people starting companies. I'm like other people, how can I do this? What do I have that's unique that can make this succeed? How do you deal with the doubt? Or did, do, current, past.
Lindsey: 00:35:32 Yeah, it's such a real feeling and I think we were really lucky to have each other. If you don't have a partner in what you're doing, I do think it's important to create a support system that you trust, where you can express those moments where you just have doubt, and you don't believe in yourself. You can have people who will reflect back to you what the truth is and maybe guide you to just a higher sense of yourself and of your mission. But I think, we have to go through all of those moments of extreme doubt and navigate that unknown, in order to be in a place now.
Lindsey: 00:36:14 By the way, you're right. I'm sure five years from now, we'll be like, Wow, we hade some stuff five years ago.
Kimberly: 00:36:21 Yes.
Lindsey: 00:36:22 But to be in the place now where we do feel really, really, really confident and grounded in what we're doing and so on purpose, but we kind of had to go through those shit storms in order to have just a yeah, 60,000 foot view of, "Huh, okay. That all makes sense."
Lindsey: 00:36:44 Even just this last year to be completely honest, we went through many situations that just made us doubt. It made us be like, should we just throw in the towel? It never was real, like we were actually going to throw in the towel. But yeah, we had those low moments of wow, I don't know. I don't know where to go from here. I think in those moments, it's so important to return to your practices that make you feel more centered. I know it's cheesy and we hear it all the time but it's not. It's not and it works.
Lindsey: 00:37:20 The meditation, that morning routine. Are you getting enough nourishment? Are you getting enough water? Sleep. How are your relationships? Are they filling you up just as much as you're pouring into them? What is your relationship with God, source, divine, whatever you want to call it?
Kimberly: 00:37:37 Sure.
Lindsey: 00:37:38 What does that look like, and have you been in nature lately? It is really those basic pillars of life that I think we neglect sometimes when the ego is like, "Oh man, I don't have enough followers." Or, "There's too many people doing this. How am I ever going to make it?" It's like, wait. Let's come back to what's really important, and also, not take for granted the fact that you were tapped on the shoulder by this idea, this mission, this message and that's no accident either.
Kimberly: 00:38:10 Exactly.
Lindsey: 00:38:11 We treat Almost 30 like an entity that we serve. We're like, "Okay, what would she do right now?" Really calling her and channeling her. It's no accident, but it also doesn't mean that it's going to be easy. That's a part of the process that I think is that self-ology, as our friend Debbie Brown says, that is just as fulfilling as creating a business that can support you.
Kimberly: 00:38:39 I'd love to hear about some of your guys' practices. I get asked about this a lot. [crosstalk 00:38:43]
Krista: 00:38:43 I'm sure, oh my gosh. You're like, here's my downloadable, thank you.
Krista and Lindsey share their practices with the Four Cornerstones in mind involving food
Kimberly: 00:38:49 We have our four cornerstones that I created, just to put language again, to the way I've always worked with clients and people in my philosophy, which is holistic. It started with such a focus on food as I shared with you guys, but then you go all the way down this food path and you realize, oh, I still have anxiety. I still need to work on this and this. So then, you keep expanding. So, our four corner stones are food, body, which is everything beyond food. Sleep, as you mentioned Lindsay, supplements, exercise, so on and so forth. Emotional wellbeing slash mental health, and spiritual growth. Okay?
Kimberly: 00:39:27 Food wise, can you tell us some of your practices, some of your routines? Lindsay, you mentioned morning. Anything you guys want to share, anything that really resonates?
Krista: 00:39:40 Yeah, for me I've been vegetarian for about 10 years, and plant-based for six or so.
Kimberly: 00:39:46 Yay!
Krista: 00:39:46 Yay, so I'm the best. I really have felt incredibly aligned spiritually with the decision. I love that it's something that only affects me, that I can control but not in the eating disorder way, that impacts my life and other lives in a really positive way. I've felt clearer, I've felt more like myself, I've felt more embodied. And so, my food being plant-based is probably one of the biggest, best spiritual decisions, mind clarity decisions, and body decisions that I've made.
Kimberly: 00:40:22 Amazing.
Lindsey: 00:40:24 I'm mostly plant-based, but I do eat meat. What I've noticed recently, especially as I've become better at cycle syncing, our friend Alisa Vitti talked about this- [crosstalk 00:40:39]
Kimberly: 00:40:38 Oh yes! Yes!
Lindsey: 00:40:41 It's been so helpful for me because I think I ignored my cycle for a long time. I would just dread it and get through it, and didn't realize that my lifestyle and nutrition, sleep, all the things affected how intense my period was at the time. So actually around my period, I do have a little bit of red meat. For some reason my body wants it.
Kimberly: 00:41:03 Yeah.
Lindsey: 00:41:03 I've heard it has to do with the Iron, et cetera. It feels really good. I always make sure that it's organic and grass fed, and just making sure that as ethically as possible. This animal product is being given so, yeah. I just listen to my body. It's very intuitive now, which I'm thankful for. I think for a long time I was over working out, and then just eating a ton and not really understanding, okay so the fact that you just ate this will probably put you into some sort of mid-afternoon coma, and you're going to feel like crap on the other side of it. I wasn't really intuitively eating.
Kimberly: 00:41:47 Yeah.
Lindsey: 00:41:49 Yeah, plant- based mainly, and I do for maybe three days a week now, I'll fast. When I don't have my period, I'll fast in the morning until about 11 am, and this just feels good to me. It's like a reset for my system. I tend to eat dinner a little bit later, like 7, 7:30, so I'll fast until about 11.
Kimberly: 00:42:08 Late in LA, not late in New York.
Lindsey: 00:42:10 I know.
Krista: 00:42:10 I know.
Kimberly: 00:42:11 I was in New York, it was like dinner reservations at 9:30.
Krista: 00:42:14 Oh my God no, no.
Lindsey: 00:42:15 No.
Krista: 00:42:15 No, no, no.
Kimberly: 00:42:16 Oh my God.
Kimberly: 00:42:19 To your point Lindsay, I had this amazing woman Tammy Lynn Kent on the podcast who works on the pelvic bowl. She was talking about in some cultures, they take the menstruating women and they sit them in a circle the next morning to listen to their dreams, because some certain cultures believe that when women are getting their period it's coming through. Spirit's coming through even stronger, so their dreams have messages for the tribe. And I think how differently we, our perspective-
Lindsey: 00:42:46 It's true.
Kimberly: 00:42:46 … Of menstruating women is like, ugh PMS. This sucks.
Krista: 00:42:53 Yeah, there's so many parts of like, menstruation is disgusting. We make it sanitized, we make it shameful. Then also too, elderly people. In tribes, the elderly people were the smartest people in the tribe that people listened to and gathered in a circle around. For us, we put them in nursing homes, away from everyone, kind of in a separate place.
Krista: 00:43:13 There's such interesting ways in which the Western culture has sort of taken these really mystical, beautiful practices like child birth, like periods, like older people or elders, and just sort of taken us away from that. I think, I always take the approach of looking at what we deem to be shameful, weird, odd, and just always side-eye it because I think there's sometimes some lessons and learnings in what we really see as gross, odd, or weird, but we know in our heart is natural.
Kimberly: 00:43:43 I breast-fed my first son to almost four, and I was starting to get comments from family members being like, "Oh, that's really weird." I could say it's very unusual in our culture perhaps, to breastfeed that long. But should you go to the Philippines, should you go to Africa, when I traveled, you see milk is still coming, it's working for both people. It's actually a natural thing. A lot of cultures actually breastfeed to almost five, or five.
Kimberly: 00:44:13 Again, it's this cultural conditioning that creates this shame but, I think we're in this phase now where we can take back our power and say, "You know what? It's not disgusting to get your period, and it's not disgusting to breastfeed." I just got to the point with a lot of this stuff where I really, we just keep getting stronger, I think the more centered we get. I just really, I didn't care. If people have a problem with it, I just really started to not care.
Lindsey: 00:44:43 I'm curious, when you became a mom, did some of the things you cared about before just fall away, because it's just clear, that purpose there?
Kimberly: 00:44:51 Everything, everything. Guys, wait until you-[crosstalk 00:44:54]
Lindsey: 00:44:53 I'm kind of looking forward to it.
Krista: 00:44:53 I know, honestly. I can't wait.
Lindsey: 00:44:55 To not give a shit.
Kimberly: 00:44:58 I think everything changes. Everything. My whole life, my whole priorities. It's just, it's completely different. There's just, worlds beyond worlds, and this is… There's the world of me and God. That's the primary relationship, but then there's this inner bubble, especially with a quarantine. It's just the four of us, and then it goes like bubbles and bubbles and bubbles, but I'm really in it right now, because Moses is just 8 months and Emerson is four and a half, turning five. It's just when the kids are really little, you learn again through them.
Kimberly: 00:45:34 They say that, I think it's, me pediatrician said around 10 months or so they start to think, "Oh, here's Moses and here's everything else." But in the beginning they're just in oneness. They're still like everything is part of them. And so, there's a lot of learning that comes from that, a lot of healing. I think you can mother the way that you wish you were mothered. All our mothers do our best, but I definitely have all these wounds around being heard, being seen, being acknowledged just for being me, because I was achievements, perfectionist to try to be seen.
Kimberly: 00:46:06 Anyways, not to go too much on a tangent, but it is really amazing.
Krista: 00:46:11 Yeah, we should introduce you, we just did an episode with Bethany Webster who wrote the book called Discovering the Inner Mother.
Kimberly: 00:46:17 Huh.
Krista: 00:46:18 It's about the mother wound. We've actually done a lot of mother wound work this year, and I've really been focused on it because I had a lot of that too where I didn't feel seen, I didn't feel heard, I felt neglected, I felt manipulated. All these feelings that I had that were sort of running a lot of the programs in the back of my mind, whether it was with female relationships or my worthiness in life, and really working on healing that wound and seeing myself as my own mother. I can serve as my own mother now, has been powerful.
Krista and Lindsey share their practices with the Four Cornerstones in mind involving body
Kimberly: 00:46:51 Wow, beautiful guys. Okay, next corner stone; body, which is everything beyond food. Do you guys have, being very fitness-focused women it sounds like, do you guys have a exercise routine? Do you change it up depending on your cycle, or the season, or? Sleep we talked about… What are your practices with your body, bodies?
Krista: 00:47:18 You know what's funny is, I think about you all the time because you take an extra long walk on the beach.
Lindsey: 00:47:21 I'll never forget it.
Krista: 00:47:22 Never forget it. That's all you do. Her fitness is only two hour walk on the beach. One hour is sometimes on the phone and one hour is by yourself. [crosstalk 00:47:28]
Kimberly: 00:47:28 Oh my God! Now it's one hour, yeah then I moved to Topanga guys, it's one hour in the mountains not talking to anybody because there's no reception.
Lindsey: 00:47:34 Yes.
Krista: 00:47:34 It's iconic. That was jaw dropping.
Lindsey: 00:47:39 That's been our quarantine.
Krista: 00:47:40 That has been our quarantine because that was, at that time when you came on and you told us that, we were working out like mad women.
Kimberly: 00:47:45 Yes.
Krista: 00:47:46 We were just going insane. So for you to say that I was like, what? And you feel great? And you look great? And you're clear? And that's all you're doing. I'm like, "And you're enjoying it, what?" That was incredibly expanding for us and I think in quarantine I've transitioned.
Krista: 00:48:01 For body, walking has been incredibly powerful but, for me I've been really obsessed with I would say, salt baths. Salt baths have been really beautiful. I'll throw all my crystals in the bath just to charge up the water, and then I'll do Magnesium salt baths at least two to three times a week, just to clear my energy because I'm an empath. Especially important for empaths, to really just balance any positive and negative ions through the salt baths in water. I'll do them pitch black, no sound, maybe candles and some Palo Santo, just to be a really powerful, energetically cleansing space for my mind, body, and soul.
Kimberly: 00:48:41 Wow. Is that once a week?
Krista: 00:48:43 I'll do it maybe two times a week. I mean in quarantine, I'm like, what else am I going to do?
Lindsey: 00:48:47 It's bath time.
Krista: 00:48:47 Sometimes I'm just bathin' all the time. Definitely once a week.
Kimberly: 00:48:54 Well, enjoy it. Enjoy it before you do become a mother.
Krista: 00:48:55 Yes, oh my God. I thought about that the other day. I was like, "Oh my gosh. I'm loving this morning, I'm looking out the window. I'm doing this." I'm like, "When I have a kid, it's going to be full on."
Lindsey: 00:49:04 Yeah, full on.
Kimberly: 00:49:04 When you have two kids and three kids, like the salt bath. I can still do them, but I have to schedule in the time.
Lindsey: 00:49:13 You need a baby sitter for it, for a bath.
Kimberly: 00:49:15 Yes. What about Epsom salts? Does that work for you too Chris, or are you doing just Magnesium?
Krista: 00:49:20 I do Magnesium salts, or Epsom salts or Dead Sea salts. There's this company and it has these buckets of Dead Sea salts, which I really love. Those are just so good, especially for nervous system regulation too.
Kimberly: 00:49:36 I remember when I went in the Dead Sea, two years ago now, I felt like cleansed and my skin was amazing for weeks afterwards.
Krista: 00:49:46 Oh my gosh.
Lindsey: 00:49:46 Wow.
Kimberly: 00:49:47 That stuff works, the salts work.
Krista: 00:49:50 A hundred percent.
Lindsey: 00:49:50 Yes. Yeah, like Christa said, I was working out. I was doing HIIT workouts all the time, I was just really overcompensating. I was teaching Soul Cycle as I said, and then also on top of that doing Berry's, and just over doing it.
Kimberly: 00:50:06 Oh my God.
Lindsey: 00:50:07 My body was not having it. It really was not feeling good. What quarantine really gifted me was this appreciation for slowing down, realizing that my body has been waiting for this for a very long time. I realized that I had a lot of inflammation from all of those workouts.
Kimberly: 00:50:31 Yes.
Lindsey: 00:50:31 And all the stress.
Kimberly: 00:50:32 Yes, so much.
Lindsey: 00:50:33 When I started to do walks every morning, stretching, lifting. I got heavy weights to have here at the house, and I'll just do simple squats, lunges, but slow. Slow and intentional, and honestly for like 25 minutes. Nothing crazy, I'll just break a little bit of a sweat, get my heart rate up, and it feels more meditative now, rather than like checking the box. That's been really helpful.
Lindsey: 00:51:06 And then, as far as rest, I do no settle for less than 8 hours of sleep. It's very important to me, and I didn't always used to be like that. I would stay up late, and I would get up early, and just trudge through. But I just noticed that my skin reacted to that lack of sleep, I noticed that my mood was different. I just noticed, I think hormonally it was jacking some things up. I really prioritize it because again, I know that one day I won't be getting a lot of sleep possibly with kids. So, I'm really like, I'm like, "I'm going to enjoy this." And that's been really, really important.
Lindsey: 00:51:51 The last thing I'll say, just about the working out. I do notice that I miss being around people when I work out. I think there's just something so important about being in community and moving, and creating that energy that I love. So, I've done some safe, outside group workouts lately, and I'm loving it. I just, I miss it.
Kimberly: 00:52:14 That's awesome.
Lindsey: 00:52:15 I miss it so much.
Kimberly: 00:52:17 Yeah, there's something about the tribal, the yoga studio space that's really… Some of my best friends I've met at yoga studios, so that community.
Lindsey: 00:52:28 I know.
Krista and Lindsey share their practices with the Four Cornerstones in mind involving emotional wellbeing and mental health

Kimberly: 00:52:29 Which brings us to our next corner stone, which is emotional wellbeing slash mental health. I'm a big tribe person. I'm a big journaler. It really helps me. I always carry around my journal.
Lindsey: 00:52:42 Aw.
Krista: 00:52:42 Aw.
Kimberly: 00:52:42 Just to express. What are some of your practices for alaying stress, or feelings. During quarantine a lot of people were feeling a lot of panic, extreme anxiety. What are some of your practices? I mean you have each other, you have the community, but in those quiet moments, or just to keep yourself sane in the morning, at night. Are there things that you do? Do you gratitude, journaling…?
Krista: 00:53:11 What I've been trying too in the past year is really just, whenever I have a feeling or an emotion come up, just turn and face it, rather than try and run away. I didn't realize so often that I would feel anger, or I would feel annoyance, or whatever feeling that I was feeling, it was lingering for so long because it wanted to be heard. I think when we just actually take thirty seconds, a minute, ninety seconds, to actually just sit and listen to whatever part of me that wants to express, that wants to say something, that wants to be seen, or wants me to know that something's bothering me, or I feel triggered, or I feel like my boundaries are pressed. I find that I'm able to get through it much quicker.
Krista: 00:53:55 A lot of my anxiety, and for me personally, this was my experience with depression, that a lot of my experiences with that deep hallow sadness was actually just rage that I hadn't expressed, or anger that I hadn't expressed. I cut out parts of me and I wouldn't allow myself to feel these feelings. So, my practice now is really this just attention to myself and how I feel, and allowing myself to sit with it and really listening to what that feeling is.
Kimberly: 00:54:26 That's the most powerful thing I think in this corner stone, is really just metabolizing the feeling, so that's beautiful. Beautiful Christa.
Lindsey: 00:54:36 Yeah, I think therapy has been such a gift over the past couple years.
Kimberly: 00:54:41 Yes.
Lindsey: 00:54:42 And even in quarantine, doing it virtually. Yeah, I do feel, it is that sense of just, I'm taking care of myself.
Kimberly: 00:54:52 Yes.
Lindsey: 00:54:52 And I'm really proud of that, and gifting myself that has just helped me in more ways than I could have ever imagined, especially in relationships with family, with friends, with my partner.
Lindsey: 00:55:04 For me, it's my anxiety is so closely linked to am I, similar to Christa, really expressing myself, fully and truthfully?
Lindsey: 00:55:16 I'm someone that has a history of being a people pleaser. I like to make other people feel comfortable and good before I feel comfortable and good, and that just comes from my family systems and all that. I've realized that when I do express myself, when I do express my desires and needs and feelings, that actually the people that really love me, love that. They're like, "Oh my God, thank God. This makes our relationship even deeper and even clearer." And so, I've been really trying to practice that. That's been incredibly important.
Lindsey: 00:55:52 The other modality that has been super, super supportive for me over the years is breath work. It's something that I always resist doing because it is hard. It's not an easy practice, but I have just-
Kimberly: 00:56:08 Confronting.
Lindsey: 00:56:09 Oh, it's so confronting, but emotions are energy in motion and they do not last forever if you are able to feel them and allow them to come through.
Kimberly: 00:56:21 That's right.
Lindsey: 00:56:22 Breath work for me is literally the embodiment of that.
Kimberly: 00:56:25 Beautiful.
Lindsey: 00:56:25 Because they come up and it is so strong and confronting, and I'll cry, I'll laugh, I'll yell. Truly a full body, mind, spirit reaction, and then it's done, literally.
Kimberly: 00:56:41 It's metabolizing it.
Lindsey: 00:56:43 It's wild.
Kimberly: 00:56:44 It's not holding, it goes through.
Lindsey: 00:56:46 I'll look in the mirror after and I'm like, whoa. Eyes are clear, skin is glowing. I'm like, "Whoa, you were holding onto so much," and I don't have to explain it, right? It is just this beautiful feeling of, okay that was clearly in my body for so long, and now it's not. I don't necessarily have to put words to, wow that was from when I was five and my dad said this, and my mom did that.
Kimberly: 00:57:15 Yes.
Lindsey: 00:57:15 It's like I felt it, and now it's gone.
Kimberly: 00:57:20 You guys are both talking about facing something, metabolizing the feeling, doing the breath work. We were talking about being people pleasers, relationships, it all goes together.
Kimberly: 00:57:28 I think about with my husband, we're so close, we're soul mates. I want to keep it nice, so then I've noticed that sometimes I have an issue bringing up a request, the directness. So, I ask things as a question. Well, oh do you think this and this? Instead of, I've started to be more direct and say, I need you to help with bedtime, because there's two of them now.
Kimberly: 00:57:55 I'm one of those people that can take on and take on and take on, and then it builds resentment. Confrontation has been a challenge for me. I didn't realize this until getting married and having kids, more and more. But to voice our needs because I think it comes from some kind of wound or place, I don't deserve to be completely supported. I need to take it on. I don't know if it comes from being a latchkey kid or whatever it comes from, but…
Kimberly: 00:58:19 You guys found that too? Just your needs, confrontation.
Lindsey: 00:58:24 Yes, yes.
Krista: 00:58:25 It's funny I used to be like, when I was younger I'm like, I love confrontation. I rock at confrontation blah, blah, blah. I have always been someone to speak my mind, but the older that I've got, I've actually found in different relationships and situations, it's become more difficult. I actually have that with my fiance where, I forget sometimes that with our relationship, I need to be very clear. I need to be explicit. I think as women, we're always so intuitive, we're reading people, we're feeling the energy that we're like, how could you not see that I want help with bedtime.
Kimberly: 00:58:59 Right?
Krista: 00:58:59 I'm walking around the house, I'm not smiling, I'm like, it's very obvious.
Kimberly: 00:59:03 Exactly. Totally.
Krista: 00:59:05 Women can probably pick that up but, and this is the blessing for men, it's annoying sometimes because you're like, why aren't you reading my mind? Then, it's also good. I'm kind of glad you're not reading my mind because you don't want to know what I'm saying all the time.
Krista: 00:59:18 The explicitness is something I've had to step into, but my- The reason I brought up the younger situation, is I was being explicit and direct, but I also wasn't being compassionate and heart centered.
Kimberly: 00:59:29 Yeah.
Krista: 00:59:30 I was just being like why aren't you doing this? You need to help me with, in the bedtime example, you need to help me with bedtime. Now, it's so much more calm. It's like, "Hey, I know you're so busy, but I'm really having a hard time with this, and I would really appreciate if you would support me here." Just coming back down to the heart and making sure it's more of that, we're a team here. I really have that, and I'm working on, every time I have that kind of conversation, to just bring it in my heart first.
Kimberly: 01:00:00 Yes, yes.
Lindsey: 01:00:01 I think just too, calling people to that next level of themselves as well. For me to express my desires, is like a next level me. And I also have to understand that if I'm connected to this person, it also presents the potential that maybe they could step into that next level of them where they do show up in a way that, huh that feels good when I support her at bedtime. I really love that.
Kimberly: 01:00:31 Yes.
Lindsey: 01:00:31 I feel purposeful, I feel supportive, I feel connected. But again, sometimes it takes one of the people in the partnership to say something. I also think it takes practice. The first few times you do it, or maybe he does it, or someone's partner does it, it feels weird. It definitely feels weird, but I think over time, then you expect it. Then you really trust your partner to express what they need and maybe you'll even become more in tune with those needs before they even express it.
Kimberly: 01:01:07 Resentment was building up in me because, to your point Christa, it was like, this is so obvious we need help. We're both working, we're both parents. Can't you see that there's more work to be done? But, the one thing I've learned is there's this idea of acceptance too, where people are. Some people aren't as empathic, some people aren't as intuitive. Sometimes especially, not to lump them in a whole category, but men sometimes are more the rational side versus the intuitive. It's just like, instead of letting the resentment build and wishing they were more intuitive, just stating it. It gets it right there, so we don't have to bypass.
Krista: 01:01:48 Yeah, I think for me too, I have to look at, and I continue to look at, the ways in which I expect him to let me down, or I expect, you know? I'm kind of waiting for that because in my history and my family, the men kind of always let the women down. They kind of always didn't show up, they kind of always didn't support. They always didn't emotionally meet you, or financially meet you, or whatever it is. I've had to really think about how my preconceived notions, or my programming is bringing that into my consciousness very quickly.
Kimberly: 01:02:22 Wow, beautiful guys.
Krista and Lindsey share their practices with the Four Cornerstones in mind involving spiritual growth
Kimberly: 01:02:25 Okay, our last corner stone is spiritual growth, which again to me, the path of spirituality isn't organized religion. It's connecting to your true self, to the spirit inside of you, whatever that is, however you want to define it. It could be nature, it could be meditation, walks, stillness, silence. What are some of your practices? Prayer, whatever.
Lindsey: 01:02:48 Yeah, lately it's been a lot of prayer and a lot of silence. That mainly happens in the morning and in the evenings, right when I wake up and right before I go to bed. This is really my time to pull back my energy to me, because throughout the day we're interviewing people, we're having meetings, we're with the team. So I just pull it back and yeah, just reconnect with that divine support. Just remembering, yeah there was a lot of human emotions today, and human troubles and challenges, but at the end of the day, I do feel so supportive.
Lindsey: 01:03:28 I think it's just an ever-evolving thing with my spirituality. I feel like every day I'm learning more and more. But, it's been important that I set aside that time. It doesn't just come to me, I have to be open to it. And what that looks like for me is slowing down. Finding time by myself, being in nature and off my phone.
Kimberly: 01:03:54 That's a helpful one.
Lindsey: 01:03:54 That is kind of the direct connection to, yeah. Yeah, it's so wild. I think being on social media, just on that piece, is I think such a beautiful tool at times, but we have to be very, very aware of when that pulls us away from ourselves, pulls us away from that spirituality of just knowing who we are, and connecting with our intuition. Every day that happens for me. I find myself scrolling and I'm like, whoa, whoa, whoa. I have this thought about myself in relation to this other person, and you got to catch yourself.
Kimberly: 01:04:33 Yeah, it's a mind trip, isn't it?
Krista: 01:04:34 Mm-hmm (affirmative).
Lindsey: 01:04:35 Such a mind trip.
Kimberly: 01:04:36 I only go on, I don't have any alerts, I only go on certain times.
Lindsey: 01:04:40 Love it.
Kimberly: 01:04:41 It's really helped me because if it's this steady thing, I think it does pull me away too much. My kids, my focus, so I only go on deliberately.
Lindsey: 01:04:49 I love that.
Kimberly: 01:04:52 I know that's not always possible for everybody, but that's helped me a lot, staying sane.
Krista: 01:04:56 Yeah.
Lindsey: 01:04:56 Mm-hmm (affirmative).
Krista: 01:04:57 I guess how is that not, I guess if your job is in social media, but sometimes I think that being deliberate is something people have access to, right?
Kimberly: 01:05:06 I think so. I think sometimes people just don't consciously create the boundaries, so it starts to leak into everything.
Krista: 01:05:14 Oh, yeah.
Kimberly: 01:05:14 Again, being asked about work-life balance, and kids and work. I think well, you have to take control. Don't give your power away. Check your emails when you want, batch them together. Batch texts.
Kimberly: 01:05:24 I started batching texts you guys. I'll answer 20 at once, instead of, and I realize how much time that saves me.
Krista: 01:05:31 Same. I don't have any alerts for my texts anymore, unless I go into them.
Kimberly: 01:05:34 Me too!
Krista: 01:05:35 Same. So, I'm kind of not as, I used to be right away. I was a right away person, and now I only respond to texts in the morning on my walk or something. I'll just block off time where I'm responding, because I was spending so much time in text messages. I'm sure you were too.
Kimberly: 01:05:52 Wow, yeah.
Krista: 01:05:54 For my spiritual, I think you mentioned it earlier, something really beautiful about dreaming. I have been really into dreaming as a spiritual practice for the past couple years. I've always been someone that had really prolific dreams, but in the past few years they've gotten even more impactful for me, and even more psychic.
Kimberly: 01:06:20 Interesting.
Krista: 01:06:20 Yeah, it's been cool. The way that I really get into my dreaming was, learning how to lucid dream was really important. A lot of the tips and practices I learned from Charlie Morely. He's a lucid dreaming expert. But, once you're in lucid dreaming, it's really allows you to go deep in your subconscious and really interact in this mystical, magical world.
Krista: 01:06:42 When I think about the world that I live in on a normal basis, it's sort of predictable. I know what's going on. I have my schedule and I live my life, but dreaming has been such a beautiful outlet for me to experience mysticism on a nightly basis, and experience the magic that exists, and always be given the opportunity to think outside of what I believe, and sort of explore different realms and worlds.
Krista: 01:07:09 I think dream journaling is really helpful if people want to practice that. Yeah, so in the morning for the past years, I've written down every single dream that I've had, how it's made me feel, what I think it could relate to. By recalling dreams, we're much more able to have dreams that we remember. It's something that people have to work their way into. Even nights I don't have dreams or I don't remember them, I'll just say, "Oh, tonight I didn't remember my dreams." Or, "I don't remember them," just to get in the habit of doing the journaling.
Kimberly: 01:07:38 Wow! Well you know [inaudible 01:07:42] and other great yogis talk about this idea of dying nightly and being reborn every morning, because what happens when we sleep? We go into an altered state of consciousness and this ego is going through this sort of death, and quieting down. Not literal death obviously, but it's amazing. There is a lot of potentiality we can explore. I love that Christa. I haven't heard anyone really talk about dreams recently to that extent where they're really paying attention to them.
Krista: 01:08:13 Oh yeah.
Kimberly: 01:08:14 A practice.
Krista: 01:08:15 They're the best. Yeah, to that ego part. It's like, when you're lucid dreaming, you're able to really interact with yourself without your ego being there. It's like, this is how I get real access to myself because once you trigger the ego, that's when you wake up, because your ego is like, oh this is crazy. Where am I? Why am I in a circus? What's going on? It's getting to bypass the ego to really connect with the self in dreams, is really powerful.
Kimberly: 01:08:39 Oh, amazing. We'll have to do that together sometime.
Krista: 01:08:43 Yes! Oh, yes. I have ideas.
Lindsey: 01:08:44 We'll have a sleepover.
Krista: 01:08:45 Yes, dream sleepover.
Kimberly: 01:08:46 Yeah. Well, I could talk to you guys forever. You guys are just amazing and so heart centered. I'm going to end with one question, which is about beauty. Beauty is a concept I've been exploring for a long time. I think four of my book titles have the word beauty in them. It's something that, growing up in a very Caucasian place, not feeling comfortable in myself, very early on I started to explore, what is beauty? Now, the definition keeps getting deeper and deeper, but for me it's really about how deeply we are connected to the true self, the spirit inside of us. Our uniqueness, our soul. Can you guys explain, or just share with us your perspective of beauty, of true beauty where you sit today.
Krista: 01:09:36 I think for me when I think of true beauty, I think of a flower. I know that's so corny, and I'm stepping into my full grandma mode, but when I'm walking-
Kimberly: 01:09:47 I don't think so.
Krista: 01:09:48 When I'm walking and I'm able to see that a flower is created from dirt, and water, and sun, and grows through this process and comes out with this perfectly symmetrical, geometrically accurate, beautiful bright color thing that inspires almost all things. Sometimes I'll look at a sunset and be like, oh that's inspiration for a graphic, or that's inspiration for clothes, or that's inspiration for art. You always come back to the realization and understanding that nature is inspiration for everything. There is nothing more beautiful than being in wondering awe of a plant or a tree.
Krista: 01:10:29 Even I was walking yesterday in Santa Monica, and there's this huge giant tree. It's this huge tree, and the sidewalk basically cut the tree and it's giant roots. It had to fit in between the sidewalk, and it had extended its roots very, very long horizontally but not vertically, to protect itself from being in the sidewalk. I was like, "Wow this tree is really rocking it between this sidewalk." It's like all right, we're going to go this way, we're going to completely take over this side And there's so much wonder to that.
Krista: 01:10:58 I think of it more as from a nature perspective because for me, that is the true essence of where beauty comes from.
Kimberly: 01:11:06 Beautiful. Yeah, I love how you said wonder and awe.
Krista: 01:11:09 Yes.
Kimberly: 01:11:09 Because beauty, when Rumi talks about beauty, it's beyond words in a way. It's mystical.
Lindsey: 01:11:18 Just in relation to myself, it's just, it's really interesting to track my idea of beauty throughout my life. I'm sure it will change in five and ten years, but right now I'm just similar to Christa, finding that beauty in creation. The fact that we are human beings right now is real cool. We could have been that tree or that flower, but the fact that we were reincarnated into human bodies is just such a blessing. I just have so much appreciation for my body and whatever it's going through, whatever it's showing me. It's so intelligent.
Lindsey: 01:12:03 I struggled with skin for years and that was kind of a mark of not beautiful for me at that time. Then I realized, wow my skin is sending me very clear messages. I don't know exactly what the answer to this is right now, but the fact that it's communicating with me is really, really beautiful. Even now, I look at my skin and thankfully it's pretty clear now after all of that time and attention to it, but I do have scars and I do have spots, and this thing and the other thing. I really actually, I love it. I'm like, oh my gosh. This is really a mark of a season of my life that I went through. I really appreciate the uniqueness and the imperfections about myself much more than I used to. I used to want to airbrush my whole face.
Lindsey: 01:12:56 There's just this ever-evolving appreciation for my own quote un-quote beauty, that yeah, I really hold sacred because I think we can easily be taken off track from that with all of the media, and things we're sold and social media, and yeah. I'm very with me. I just feel that allegiance to my own self lately that feels much better than wanting to be a certain way.
Kimberly: 01:13:28 Lindsay, I went through this whole journey with skin too. I think I shared with you guys, I had such intense acne. It's such a metaphor for everything, isn't it? When we focus, it's like our skin is this little boundary between our [crosstalk 01:13:40]
Lindsey: 01:13:40 Wow.
Kimberly: 01:13:41 Encasing us. It's the surface, and we focus like, oh my God how does the surface look? And then, underneath is the real us. But as women especially, everybody is judging, society focuses, everybody's like, oh your skin, Instagram. But this is so "dee", like a tiny little piece of the real us.
Lindsey: 01:13:58 Wow.
Krista: 01:13:58 That's a great one, I love that.
Kimberly: 01:14:00 That's the trip, isn't it? You have an underside. The things that seem real, aren't real.
Krista: 01:14:05 Yeah.
Kimberly: 01:14:05 And the things that people think aren't real actually are real.
Krista: 01:14:07 Yeah, that's the quote for life, honestly.
Lindsey: 01:14:11 Yeah, that's the truest.
Kimberly: 01:14:13 You ladies are amazing and so wise, and I just connect with you guys so much on a heart level. I love you both.
Krista: 01:14:19 I love you.
Kimberly: 01:14:20 I will look forward to that day we can do our beach walk together.
Lindsey: 01:14:23 Same.
Kimberly: 01:14:23 Thank you guys so much. We will link of course, over in the show notes, to your information. Website, Almost30.com?
Lindsey: 01:14:34 Mm-hmm (affirmative).
Kimberly: 01:14:34 Awesome ladies, thank you guys so much.
In Closing
All right, my loves. Well, I hope you enjoy today's interview as much as I enjoy doing the interview. I just feel like Lindsey and Krista are a couple of my girlfriends, and it's always nice to just be real and to talk about all these different aspects of life and creating and just being ourselves. Check out the show notes over at mysolluna.com. And over there, we'll also have links and resources to other podcasts and other products and other articles that we think you might enjoy.
If you haven't yet downloaded our free Solluna app, just a little reminder to do that over in the App Store. So exciting the community in there is building, and it's so much fun. And it's been a little hard for me to get over to Instagram as much, but on Instagram, I am still there, @_kimberlysnyder. But I think you'll really enjoy our community, especially if you're a part of our podcast community. Sending you so much love. We'll be back here Thursday for our next Q&A show. Till then, take care and lots of love.